(Trinidad Guardian) Police and senior banking officials on Thursday  confirmed that bandits made off with TT$17 million in local currency and US$150,000 during the daring highway heist in Trincity, East Trinidad, on Wednesday, which left a veteran security officer dead. The robbery has been described as one of the largest in the nation's history by both senior investigators assigned to the case and top members of the banking sector.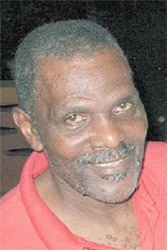 Senior banking officials said the money, which was packed in several bags, was an accumulation of funds to replenish several commercial banks in Tobago, including Scotia-bank and state-owned First Citizens. Initial reports had suggested the bandits had made off with over $250,000. Given the precision nature of the attack, police are not ruling out that existing or former members of the protective services were involved in the crime.
Assistant Commissioner of Police in charge of anti-crime operations Glenn Hackett, in a telephone interview told the T&T Guardian on Thursday that the police intend "to explore all possibilities." He said while the evidence, so far, does not suggest that police or soldiers were involved "we would not completely rule it out."
Hackett said members of the Crime Scenes Unit were scouring the three stolen vehicles left behind by the robbers with a view to extracting any evidence which could help solve the crime. He confirmed that no one had been arrested as yet.
Hackett said two teams of detectives had been assigned to the case, one led by Senior Supt John Daniel of the Homicide Bureau, who was gathering evidence to solve the murder of veteran security officer Asst Supt Bert Clarke, 59, of Bregon Park, D'Abadie, and another led by Senior Supt David Abraham, who were probing the robbery.
Police confirmed on Thursday that they were yet to receive an official confirmation of the robbery from Sentinel Security Services Limited, or any word on exactly what was stolen during the robbery. Messages left for top officials of Sentinel by the T&T Guardian were not returned on Thursday.
 Driver in custody
Senior officers at the Port-of-Spain Criminal Investigations Department confirmed on Thursday that they had to call in executive members of Sentinel Security Services last year after a series of robberies, including a strike on a cash-in-transit van in September 2012 at Gasparillo, where $1.2 million was stolen.
In July 2012, more than TT$200,000 was stolen from two Sentinel guards in Point Fortin, and on December 2011, the company's head office, located at the corner of Stone Street and Duke Streets in Port-of-Spain, was broken into and $200,000 was stolen.
Banking sources on Thursday said the courier service was on a routine trip to the Piarco Airport around 4.30 am, along the Churchill-Roosevelt Highway, near the Trincity Industrial Estate, when it was rammed from behind by a black Ford Ranger which was loaded with bags of cement in the rear seat. New information released by police now suggests that three shooters emerged and began firing at the panel van.
Around the Web