CARACAS,  (Reuters) – Nationwide local polls this weekend are President Nicolas Maduro's first electoral test since taking power and will show what Venezuelans think of his socialist government's radical response to deepening economic problems.
Sunday's vote for 337 mayors' and 2,523 council posts is theoretically a local affair, with humdrum issues such as pot-holes and street-lights sure to influence voters.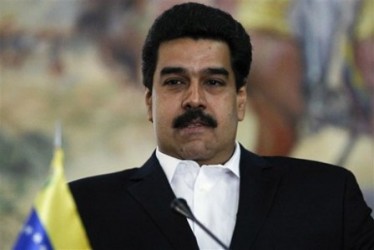 Yet both sides in the polarized South American OPEC member also view their candidates' fortunes as a snapshot of national mood and measure of their relative strength for future battles.
In a close-fought April presidential vote that showed Venezuela split nearly down the middle, Maduro replaced Hugo Chavez after cancer cut short his 14-year rule.
The 51-year-old former bus driver has displayed plenty of his late mentor's fiery anti-capitalist rhetoric and kept firm state controls on the economy, even launching his own policy of aggressive inspections of businesses to force prices down.
Yet Maduro has little of Chavez's personal charisma, rapport with the working-classes, personalized control of the ruling Socialist Party's various factions, or international presence.
Around the Web