(Trinidad Express) Teenager Jelani Joseph died yesterday, following a fire set by his father, Christo­pher Joseph, who also perished in the blaze.
In a bid to survive even as flames en­gulfed his body, Jelani, 17, jumped through a window of his burning home in Semper Street, Gasparillo.
He succumbed to his injuries hours later.
His father's charred remains were found by fire officers among the rubble of the des­troyed wooden house.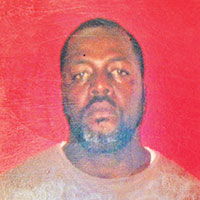 Jelani's brother, Josiah, 16, also escaped from the house but sustained burns to his feet.
He was in a stable but serious condition yesterday at hospital.
Christopher Joseph's mother, Maureen Thomas, described the incident as "horrible".
"Why he (Christopher) had to do that?.. He shouldn't have done that…. If I could have saved them, I would have saved them," a distraught Thomas said yesterday.
Thomas, 59, said she got a message moments before the fire from the children's mother.
"She say, 'Maureen, Christopher say he going to end it. He going to kill them children and kill himself.'"
Thomas contacted her son on his cell­phone and although he told her not to come over, she went across to his house, located a short distance away.
Thomas said when she arrived, she smelled a flammable substance, like pitch oil.
She called out to Christopher and tried opening the front door but was burned on her feet.
Thomas, whose both legs were in bandages yes­terday, said she shouted from outside, telling her grand­sons to jump through the window.
"Josiah jumped first. Jelani jumped but he was on fire," she said.
Grandfather Claude Joseph sustained burns as he pulled Jelani away from the house and further danger.
Thomas said it was around 8 p.m. on Friday that she spoke to Josiah, a pupil at Gasparillo Secondary School, while they were at their maternal grandmother's house in La Romaine.
She asked him about Jelani, who was in Form Five at Ste Madeleine Secondary School and was set to write exams next year.
Thomas described Jelani, who died around 9 a.m. yesterday, as a "quiet child".
Trevor Joseph, who last worked with his brother Christopher, 40, on the extension of the San Fernando General Hospital, told reporters his nephews were staying in La Romaine but on Friday night, his brother brought them to Gasparillo.
He believed they were asleep when Chris­topher started the fire.
"This is madness, total madness. It didn't have to be, especially where my nephew was involved. I feel if he decided (to do this), it should have been just to himself; he should not have involved the children," he said.
It was around 1.30 a.m. yesterday, police officers said they received a phone call from Claude Joseph, 61, that his son's home was on fire.
Fire officials were unable to save Christo­pher or the house.
Thomas said in the past, her son and his children's mother—who worked as a security guard—had several arguments and she would often talk to them.
"I kept telling them to behave themselves. Study the two children…. Dust off yourselves and move on…. I told him I would help him with the children," she said.
Thomas said she believed a phone call made by her grandsons' mother to Christo­pher's phone, which was answered by a woman, led to their most recent separation about two months ago.
Thomas said while her son was facing this period of separation, he found out he was diabetic and he had to be hospitalised.
Funeral arrangements for the father and son are expe­cted to be made during the week.
Around the Web