An autopsy performed yesterday at the West Demerara Regional Hospital indicated that a jet boat laborer who dived into the Essequibo River to retrieve a 50-pound weight died from drowning.
On New Year's Eve around 5pm, Eric Forde of 63 Meten-Meer-Zorg, West Coast Demerara was at the Parika wharf, East Bank Essequibo, unloading cargo into a jet boat when a 50-pound weight fell into the river.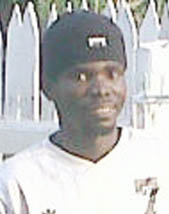 Forde reportedly jumped into the water in an attempt to retrieve the object and the current pulled him out into the deep. One of his co-workers dived in after him and was pulled under water by the force of the current. When he surfaced Forde had disappeared.
The crew launched a search for him but had to abandon as the waters were getting rougher. The manager of the Odyssey Jet Boat Services, Troy Khan, told Stabroek News that they had abandoned the search since it was risky for the other crew mates to swim in the high tide.
Eric Forde's body was pulled out of the water five hours after he had disappeared under the surface.
Owner of the boat Service, Feroze Barakat, told Forde's mother that he was prepared to assist in any way possible since he too had suffered a tremendous loss. He said Forde was always a willing young man who was prompt and committed to his work.  Forde is expected to be buried on January 9.
Comments

(ICC) Antigua and Barbuda, Guyana and St Lucia were today announced by the International Cricket Council (ICC) as the venues for the ICC Women's World Twenty20 2018, which will be staged from 9-24 November.

The sugar union, GAWU today said that more sugar workers are to be made redundant.

(Trinidad Guardian) Education Minister Anthony Garcia says the University of Trinidad and Tobago (UTT) is of the view that the organisation is "overstaffed and to run the university efficiently it will mean they have to trim fat." But former Tertiary Education Minister Fazal Karim is warning that the decision to retrench 287 staff members, will "compromise the quality of teaching and learning and administration at the university," and may impact its accreditation with the Accreditation Council of Trinidad and Tobago (ACTT).

In preparation for Guyana's emerging oil and gas sector and the bustling business usually synonymous with the industry, the Pegasus Hotel is expected to undergo a huge expansion which includes office and residential rental spaces.

Police Commissioner Seelall Persaud is to resume his duties today after spending approximately six months on leave, Public Security Minister Khemraj Ramjattan yesterday confirmed to Stabroek News.