Labourer who dived after weight drowned – autopsy
An autopsy performed yesterday at the West Demerara Regional Hospital indicated that a jet boat laborer who dived into the Essequibo River to retrieve a 50-pound weight died from drowning.
On New Year's Eve around 5pm, Eric Forde of 63 Meten-Meer-Zorg, West Coast Demerara was at the Parika wharf, East Bank Essequibo, unloading cargo into a jet boat when a 50-pound weight fell into the river.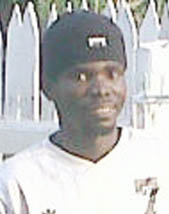 Forde reportedly jumped into the water in an attempt to retrieve the object and the current pulled him out into the deep. One of his co-workers dived in after him and was pulled under water by the force of the current. When he surfaced Forde had disappeared.
The crew launched a search for him but had to abandon as the waters were getting rougher. The manager of the Odyssey Jet Boat Services, Troy Khan, told Stabroek News that they had abandoned the search since it was risky for the other crew mates to swim in the high tide.
Eric Forde's body was pulled out of the water five hours after he had disappeared under the surface.
Owner of the boat Service, Feroze Barakat, told Forde's mother that he was prepared to assist in any way possible since he too had suffered a tremendous loss. He said Forde was always a willing young man who was prompt and committed to his work.  Forde is expected to be buried on January 9.
Most Read This Week