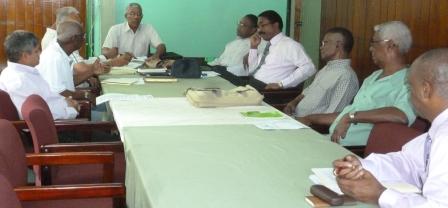 The leadership council of A Partnership for National Unity (APNU) met yesterday and said that the government has failed to honour any of the promises it made on August 21 with the Region Ten administration to end a power tariff shutdown of the region.
Prime among the promises were a review of power tariffs, access to a television transmitter that had been assigned to the region and a review of the economic prospects of the region. None of these commitments have moved substantially but the government has cited various reasons including the resignation of the chairman of one of the committees and a difference of interpretation over the television transmitter.
The private sector and other groups have urged that both sides stick to their commitments.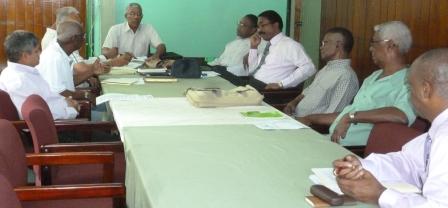 The siege in Linden followed the killing on July 18 of three Linden protesters and paralysed the region and surrounding areas for around a month. A separate commission of inquiry has almost finished its work on the killing of the three protesters.
The APNU statement issued today follows:
"A Partnership for National Unity (APNU) held its monthly leadership council meeting yesterday, Thursday 17th January 2013 at the Office of the Leader of the Opposition, 16 Hadfield Street Georgetown. At Thursday's statutory meeting, the Partnership discussed matters pertaining to the impasse between The Upper Demerara-Berbice Region (Region 10) and the government of Guyana. The government has so far failed to honoured any of its promises pertaining to a signed agreement on August 21st 2013 between the representatives of that Region and the Ramotar administration.
"APNU leadership council also discussed its current legislative agenda, local government elections and several other current issues.
The APNU leadership council is comprised of representatives of the 10 groups that make up the partnership. The leadership council's next meeting is scheduled for February."
Comments

Dawn Hastings-Williams President David Granger, today, announced that Minister within the Ministry of Communities,  Dawn Hastings-Williams will assume the portfolio of Minister of Public Affairs in the Ministry of the Presidency with effect from September 1, 2017.

President David Granger, earlier today, attended the wedding reception of Minister within the Ministry of Communities with responsibility for Housing, Valerie Patterson- Yearwood and .

Grace Mugabe   JOHANNESBURG,  (Reuters) – South African police confirmed on Wednesday that Zimbabwean first lady Grace Mugabe remained in the country and had applied for diplomatic immunity after being accused of assaulting a 20-year-old model in an upmarket Johannesburg hotel.

Daniel Craig   LONDON, (Reuters) – British actor Daniel Craig has confirmed he will reprise the role of James Bond one last time, ending months of speculation.

UN experts condemn racist violence in U.S., urge investigations GENEVA, (Reuters) – United Nations human rights experts called on the United States today to combat rising racist violence and xenophobia and to prosecute perpetrators of hate crimes.