A Partnership for National Unity (APNU) Member of Parliament Carl Greenidge said that the government has not provided a full answer to his question as to details regarding state lands last December.
Greenidge had posed a question to Prime Minister Sam Hinds asking that he provide the House with "a list of all the transactions involving the granting to former presidents or prime ministers whilst they were still in office, title to state lands and properties." For each transaction, Greenidge requested the price per acre, the total cost, the size of the plot and other terms and conditions.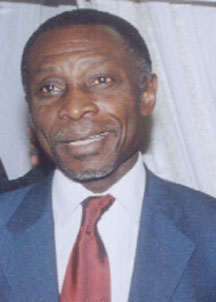 Hinds had in response to Greenidge said state lands were granted to two PNC members – former first lady Viola Burnham and former Prime Minister Ptolemy Reid.
Hinds had stated that according to Guyana Lands and Surveys Commission records Viola Burnham received two plots at the rear of the Botanic Gardens and at the rear of the Lands and Surveys back lands of Stabroek, while Reid received two plots in Somerset and Berks, Essequibo, Region Two.
Hinds said that with respect to the land originally leased to Mrs Burnham, subsequent negotiations led to a settlement in which four acres were granted at no charge on the release of any and all other rights to the remaining land.
However, Greenidge said the Prime Minister responded to his question in a way that was less then helpful, speaking only of one agency – the Guyana Lands and Surveys Commission. He said land owned by the state is controlled by a variety of agencies.
He said that with regard to the PPP members, the Prime Minister stated that neither Cheddi Jagan nor anyone else received land. "That answer was meant to mislead the public," he said. "Former President Bharrat Jagdeo got land in Pradoville one and two and the terms and conditions are not known. We are seeing the use of NICIL [National Industrial and Commercial Investments Limited] as a device to transfer to political favourites. The Prime Minister did not make mention of Pradoville one and two for Jagdeo," said Greenidge. He called the Prime Minister's answer to his questions a political one that was flawed and incomplete.
Comments


The National Accreditation Council of Guyana (NAC) is advising the public that the American Medical Institution is not registered with the NAC as is legally required for post-secondary and tertiary educational institutions operating in Guyana.

MUMBAI, (Reuters) – India captain Virat Kohli had something to cheer on Thursday when he was named ICC World Cricketer of the Year, a day after suffering his first test series defeat as skipper in South Africa.

Fifteen city councillors voted yesterday in favour of accepting the recommendations of the parking meter renegotiation committee, which would see a reduction in parking fees to $150 per hour, exemptions for religious organisations and schools, and Smart City Solutions (SCS) giving up on their claim to garage parking.

A GDF rank was yesterday remanded to prison over three armed robbery charges and alleged possession of an unlicensed gun and ammunition.
Minister of Natural Resources and Leader of the Alliance for Change (AFC), Raphael Trotman on Monday praised ExxonMobil for investing in the oil sector here and said it is now resulting in other important companies wanting to do business here.