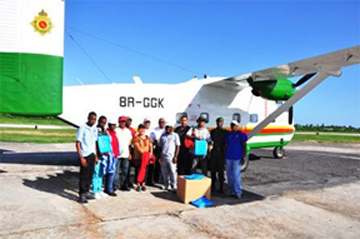 An emergency medical team including two members of the Guyana Defence Force (GDF) Medical Corps and nine medical personnel from the Ministry of Health was dispatched yesterday morning to Waramadong, Region Seven after a reported malaria outbreak.
The Government Information Agency said that on arrival the team carried out mass smears to determine how many are infected with the mosquito-borne disease.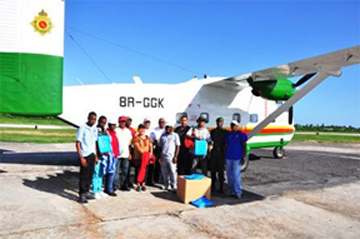 Minister of Health, Dr Bheri Ramsaran told GINA that the team will be remaining in the community to conduct further assessments.
The Ministry of Health was alerted on Wednesday evening of the outbreak, in which 18 students  at the Government School dormitory at Waramadong had tested positive. The tests were done by members of the Regional Vector Control Unit.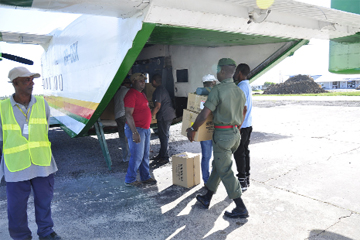 GINA said that the Ministry promptly mobilised a team and sought the assistance of the GDF which made its Skyvan available to transport the members of the team and their equipment to the Kamarang Landing. From that point they  travelled by boat for one-and-a- half hours up river to Waramadong.
GINA said the team also  sprayed the community and advised residents on how they can protect themselves. They also distributed flyers on the disease.
Comments

Michael Bhopaul, 16, doesn't know if he is this year's best performer at    the Caribbean Secondary Examination Certificate (CSEC) Examinations, but with preliminary results showing that he has obtained passes in 25 subjects, he will be hard to top.

Inmates at the Lusignan Prison turned over 33 improvised weapons yesterday morning to prison authorities, who say that they also apologised to the prison staff for the unrest at the facility on Friday night.

Well known Berbice attorney Chandra Sohan was arrested on Friday after he allegedly struck a pedestrian in a hit and run accident along the Williamsburg Public Road.

For a little more than an hour yesterday, the streets outside the Mackenzie Market rang with the voices of dozens of Linden residents who turned out to support a march against homosexuality.
The woman killed during the violent storm in Jawalla, Region Seven on Friday, has been identified as a mother of two, who was seven months pregnant.