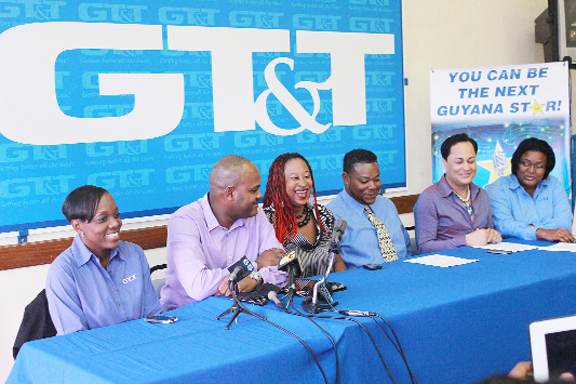 Public Relations Officer Allison Parker promised riveting performances for the sixth season of the GT&T Jingle and Song competition.
She said there has been much anticipation for the competition and she is confident that this season would be even more exciting.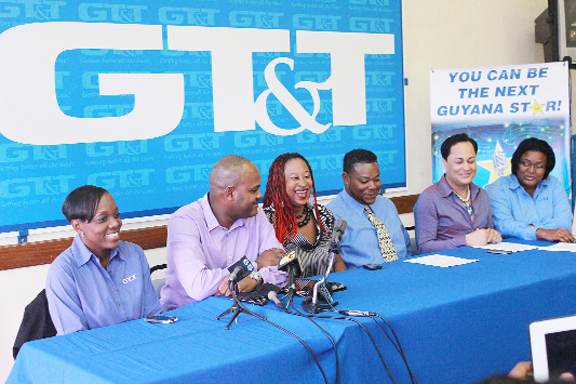 Parker, speaking at a press conference for the competition's new season, announced a new feature for persons who were shy and didn't want to sing in public. She said the producers came up with an initiative to launch a YouTube channel where persons can upload their audition tapes. "Every week we will be judging the contestants online. Every week we will give away a BlackBerry… and finally the winner will have a chance to perform live at the finale of the competition," Parker said.
She noted that the registration process for the competition had changed and potential contestants would have to do registration through SMS. She announced that the auditions for the competition would commence in Linden on February 2 and move to Little Rock Suite in Berbice on February 9, February 14 in the Regional Town Hall at Anna Regina and finally at the National Cultural Centre on February 19 and 20.
"I'm completely excited and I know exactly what to look forward to. I challenge everyone to bring their song, bring their energy, their music, their dreams and their lives to the stage and we will judge who will be the next Guyana star. And this year we are giving away $500,000 in cash prizes, a brand new car, and finally $2,000,000," Joel Ghansham, one of the judges, said.
Sean Bhola, another judge, said he was pleased that the competition was back. "I'm not as excited as Joel, but I'm excited," he said. He stated that GT&T is prepared to give its best in the competition and the prize giveaways and therefore expects the same from contestants. "I hope we have the best of the best."
Gordon Moseley, on the other hand, joked about the competition's new rules. "This time we don't have to worry about persons being out way past their bedtime," he said, mentioning that the contestants registering had to be 16 years and over.
Comments

Wijeyadasa Rajapakshe   COLOMBO, (Reuters) – Sri Lankan President Maithripala Sirisena today sacked the justice minister over his criticism of a $1.1 billion deal, signed last month, to lease a port to a Chinese company, the cabinet spokesman said.

NEW YORK,  (Reuters) – Two Harvard University researchers said in a study published today they had collected scientific data proving Exxon Mobil Corp made "explicit factual misrepresentations" in newspaper ads it purchased to convey its views on the oil industry and climate science.

In the wake of rising bad loans and a massive alleged fraud against it this year, the Guyana Bank for Trade and Industry (GBTI) has posted an unaudited net after tax profit of $603m for the first six months of this year compared to $961m in the same period for 2016.

Vamanadev Hiralall, of the privately-run Saraswati Vidya Niketan (SVN), is the country's top performer at this year's Caribbean Advanced Proficiency Examinations (CAPE) after achieving an accumulated 13 grade one and 3 grade two passes.

Twenty-six students in the top one percent of the 12,684 who sat this year's Caribbean Secondary Education Certification (CSEC) examinations earned 12 or more Grade I passes, with half of them, including the top performer, coming from Queen's College (QC).