President of the Guyana Women Miners Organisation (GWMO) Simona Broomes yesterday pledged the organisation's support in the fight against human trafficking and other social ills in the interior, even as she bemoaned the "scant regard" from some government agencies that appear resistant to cooperating with the GWMO.
Broomes, in a stirring presentation–punctuated with personal experiences–at the organisation's first anniversary celebration at the Sea Breeze Hotel, said that the GWMO has seen enough in its many travels to confirm that trafficking in persons and child labour are serious problems.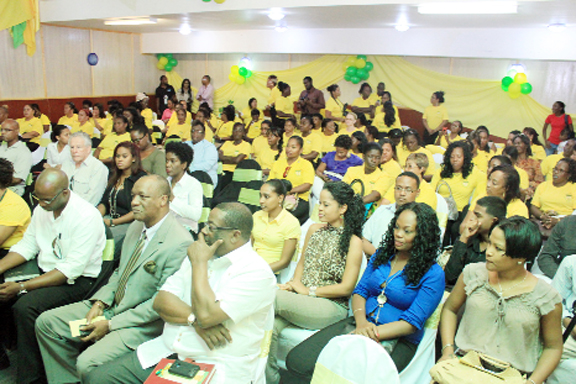 The organisation celebrated in fine style at the hotel. Its members, dressed in yellow jerseys, filled the room and they were joined by Prime Minister Samuel Hinds, Minister of Natural Resources and the Environment Robert Persaud, US Ambassador Brent Hardt, Canadian High Commissioner David Devine and Opposition Leader David Granger among others.
Broomes said the organisation would continue to be a "thorn in the side" of officials to ensure change and to see help for victims.
Minister Persaud, in his address, said that his ministry sees the organisation as a reliable partner in addressing some ….