Mechanic Ricky Bobb was yesterday confirmed as the tenth fatality of the Mazaruni River boat collision, while police announced that search and recovery efforts were still ongoing for others.
The decomposing body of Bobb, 27, the brother of Keanu Amsterdam, 17, who also died after the collision of small open boats Dube and Mattrani on Tuesday, was discovered just after 10 am yesterday by police ranks from the operation recovery group, about five miles away from the crash site.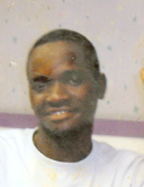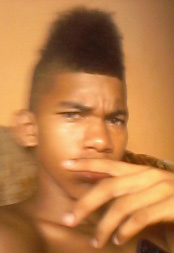 "The search for others persons is continuing," police later said in a statement, indicating a higher death toll than previously believed.
Region Seven Chairman Gordon Bradford said yesterday that the search efforts were ongoing for at least one more person.
The accident, which is still being investigated by the Maritime Administration Department (MARAD), occurred around 12.30 pm in the Crab Falls area, as the operators of the vessels were navigating the point of an island, an official report has said. The Dube, which was transporting 10 persons and cargo, was travelling from Parika to Puruni, while the Mattrani, was leaving Puruni and was destined for Parika through Bartica. There have been conflicting accounts about the passenger load aboard the Mattrani, with the captain and bowman giving the number as 12, including themselves, and a survivor giving the number as 14.
The other fatalities are Deon Moses, 33, of Lot 6 Norton Street, Wortmanville; Kevon Ambrose, 25, of Vergenoegen, East Bank Essequibo and Brazilian national Francisco Olivera Alves, 48, whose bodies were recovered on Friday. The bodies of Christopher Ramnarine, 21, of Parika, East Bank Essequibo; Zahir Baksh, 34, of Kaneville, East Bank Demerara, and Jewan Seeram of Tuschen, East Bank Essequibo were found on Thursday. Ulrick Grimes, 39, of Salem, East Bank Essequibo was found on Wednesday and Jermaine Calistro, 27, of Boodhoo Housing Scheme, East Bank Essequibo was found hours after the collision on Tuesday.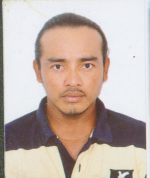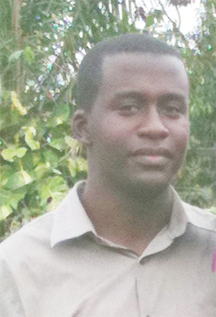 Ambrose's brother-in-law, Trevis Hinds, told Stabroek News yesterday that about 3 pm on Friday he received a call from one his associates who was part of a search team at Bartica confirming the man's death.
Hinds explained that the family had previously been contacted on the day of the accident and told that the boat Ambrose had boarded had been involved in accident with another boat. However, he noted that this information was unconfirmed because Ambrose, a miner, had left for the interior about two weeks prior and he was scheduled to be back home in about two months.
He learnt from one of Ambrose's workmates yesterday that he was travelling out of the interior because he had contracted malaria and typhoid and had decided to seek medical assistance.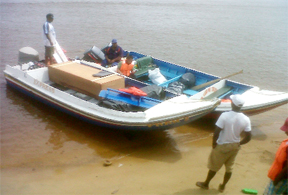 Hinds added that after he received the news of the discovery from Bartica on Friday, he and other family members travelled to Parika, where they saw Ambrose's decomposing body being removed from a boat.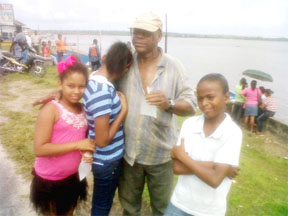 Hinds said they identified him by his face, which was not disfigured like some of the other dead people, as well as tattoos about his body. Given the position they were told his body was found in, Hinds suggested that Ambrose may have swum to a nearby tree and clung on to it.
The dead man's mother, Joan Ambrose, who resides in Barbados, was said to have received the news of her son's death yesterday. She had not been notified of the accident.
She is to return to Guyana today to make arrangements for burial.
Meanwhile, the funeral service for Grimes was held on Friday.
His widow, Penny Grimes, said that after receiving the news on Wednesday, she and the couple's seven children, along with relatives, went to the Parika Stelling where they identified the body of Grimes.
She added that Friday's funeral service was well attended by friends and other villagers in the Salem Area. There was no appearance by any government official or regional representatives, she said.
Comments

Eighteen prisoners at the Lusignan penitentiary were being treated for injuries last night following a reported attempt to kill a fellow inmate during which warders fired shots.

A 12-year-old girl is now dead, while her brother narrowly escaped a similar fate yesterday after their aunt's La Bonne Intention (LBI), East Coast Demerara house, which they were under, collapsed on them.

Guyana has officially applied for membership in the European Union's Extractive Industries Transparency Initiative (EITI) which will help in tracking revenues from oil and other natural resources.

State Minister Joseph Harmon yesterday reiterated that President David Granger's directive to the Police Service Commission to halt its consideration of promotions was intended to prevent damage to the image of the Guyana Police Force but he could not say under what authority the head of state acted.

While saying that a strong security presence along the country's borders is the first line of defence against transnational criminal syndicates, President David Granger yesterday called for cooperation by all actors to see the security of Region Nine as a priority.