Surrounded by her grandchildren sitting on the lone bed in her half-built home in Parishara, Region Nine last week Eunice Stephen cried for her daughter, Rosalind Stephen, 33, who died two months ago during childbirth.
At 55, Eunice has to be mother and provider for six of her grandchildren following Rosalind's death on November 18 last year after childbirth during which relatives say she did not receive proper care and despite the difficulty of her pregnancy, had to wait for hours for a vehicle to be made available to take her to the Lethem hospital, 38 kilometres away.
The circumstances surrounding Rosalind's death as well as the death of another woman, Euphemia Francis, 20, three Saturdays ago at Nappi has upset relatives and villagers who say that the lack of transportation to take the patients to the Lethem hospital was a crucial factor in the deaths. "It is not a good story," said Guy Fredericks, the toshao of Nappi who also administers Parishara as it is a satellite community of Nappi. "I don't think there are professionals right now at the hospital," he said. "The staff at the hospital is not prepared to handle real emergencies."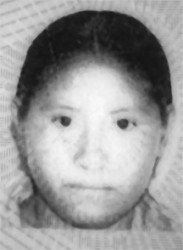 "That is the main thing killing us, transportation," Stephen Fredericks- the health worker at the Nappi Health Centre told Stabroek News. He said that the vehicle at Lethem has to service the entire Rupununi and sometimes they have to "search all corners" of the sprawling region to locate it.
Efforts to contact Minister of Health, Dr. Bheri Ramsaran on these two deaths were futile.
In the rough trails of the Rupununi, the availability of transportation to the nearest hospital can mean the difference between life and death. Relatives of the two women say that they know of no investigation into the circumstances surrounding the deaths and villagers including the toshao said that action should be taken to avoid similar occurrences in the future. Fredericks said that the village plans to write the Minister of Health on the issue.
The Stephen family of Parishara has known tragedy. Farming in the forested hills of the Region Nine community can be dangerous and Eunice said that over the years, three of her children were bitten by snakes. Given their experiences and the difficulties in getting transportation to take the children to the hospital, her husband, Brutus Stephen said that he had always pleaded for a vehicle to be made available to transport patients.
"When minister come, I ask (for transportation) all the time, all the time," he said in his broken English while emphasizing that among the officials to whom he made the request were former Minister of Amerindian Affairs and now Foreign Affairs Minister, Carolyn Rodrigues-Birkett and current minister of Amerindian Affairs, Pauline Sukhai. He said that he had raised the issue at other meetings as well but nothing ever happened. He recounted once when Rosalind had asked about transportation. "Daddy,' she tell me, 'Daddy, where we gon get transportation?' 'I don't know' I tell my daughter'…now at least she gone," he said.
"All the time we asking for vehicle, transportation because first time my son…snake bite he, we din had no transportation, we had to talk, we had to ask for the transportation. The second time snake bite up my daughter again when we went to the farm. We had to try our best to get the transportation. Next one snake bite up again. Now this is the fourth one now, dead now. It have no transportation to carry she. And we are fighting for this transportation for long now," Eunice said.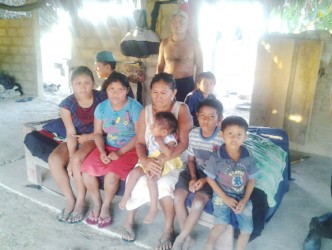 "All the time dem people coming, any kind of (political) party coming (they say) if y'all want something y'all ask. We asking, even the senior (councillor), my brother was the senior (councillor) the first time, he try his best, nobody (respond). Now today we are punishing without nothing like vehicle for transportation to transport the sick people," she added.
Rosalind's sister, Yonette Stephen recalled that her sister bore six children but did not want anymore so she joined the family planning clinic at Parishara.  However, the contraceptive medication she was given didn't work. Yonnette said Rosalind realized  four months into her pregnancy of her condition. She said that the health worker told her sister that she was due to give birth on December 27. Yonnette said that six months into her pregnancy, Rosalind, who did not suffer this way during her six previous pregnancies, began bleeding heavily. "When she was bleeding, she went to the health centre and collect tablets, that is how she had to help herself," the woman recalled.
She recalled that on November 18, Rosalind began bleeding again and told her to contact the health worker who is based at Hiowa several miles away. Yonnette said that her sister also began suffering labour pains and the health worker took her to Hiowa on his motorcycle to await a vehicle from Lethem at about 9am.
She said that the vehicle did not arrive from Lethem until about 2pm. Eunice said that the doctor told her that Rosalind gave birth at 3pm at the Lethem hospital. "Then I don't know what they did with she now…they cut the afterbirth…when it nah come down yet and it gone back. That is how she start bleeding, heavy bleeding. And the doctor tell me 'I don't know what happen, I don't know what burst in her' and she was bleeding bad the doctor tell me," the woman recalled. Eunice recounted that the doctor told her that he gave Rosalind tablets and injections but the treatment did not stop the bleeding.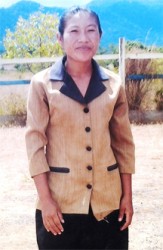 She said that later that night, the doctor decided to transfer her to the hospital at Boa Vista but she died soon after arriving. She said that early Monday, she was told that Rosalind had passed away and they wanted her to go to Boa Vista to look after the body. She said that she had no means of going but visited a relative and later arrived in Lethem before heading to Boa Vista. However, she could not locate the body and when she eventually did on Wednesday, November 21, because she had no documents, she encountered difficulties in getting the body back to Guyana. She also could not pay for transportation and the coffin but some kind-hearted persons including her pastor helped.
The baby boy survived and is now being looked after by a relative of Rosalind's common-law husband. Yonette said that she wants an investigation to be done.  "I wanted to know what happened to her, how she died and why they can't give the baby to us," she said. "I was so angry because the health worker took her from here on motorbike while she was paining."
Eunice now had to look after her daughter's children. One, a 17-year-old boy left the community to look for work recently while a 12-year-old girl attends the St. Ignatius Secondary School close to Lethem. One girl, 15, left school last year while two boys, 9 and 5 years old are in school. Apart from the baby, the youngest is a two-year-old girl.
"Sometimes I does run short of ration and short of money to buy things for them," said Eunice at their home last week. "The girl who go to secondary school, is me and my daughter who use to support she. Now she left it back pon me alone." The woman said that she makes farine, cassava bread and casareep to take to Lethem to sell to earn money but this can be seasonal. "Now the cassava is green, that is why we run short now," she said.
However, she emphasized that she will look after the children and other relatives are helping to get food by hunting and fishing. "I struggling with them. I will look after them," she said. "I talking to my granddaughter, 'I will look after y'all. Y'all are my children now today' I tell dem. 'As how I look after your mother when she was small, I grow she, I mine she just like how I mine y'all. Y'all are my children now' I tell she," Eunice said -her voice breaking before she burst into tears.
Euphemia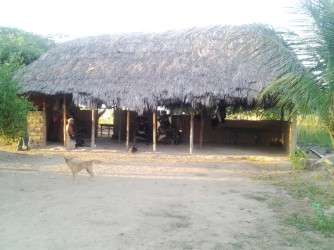 Meanwhile, in Nappi last week, Euphemia's family as well as the community was in shock at her sudden death. Her brother, Felix Francis said that on January 12, about 5:30am she woke and put on a DVD and said that she liked the music. "I tell her put my phone to charge and she asked where it was," he recounted. "As soon as we done talking, I hear all the DVD fall down." Euphemia had collapsed. Felix said that she was unconscious for about three minutes and when she regained consciousness, she started to cry.
He said that they had placed her on the bed and after several minutes, she got up and took a towel as though she was going to bathe. Felix said that his sister attempted to get up three times but could not. He said that she told him that she wanted to go to the toilet and since she could not walk, he put her on a bicycle and took her to the outdoor latrine. He said that he asked his sister if her head was hurting and she responded in the negative but said that it was her stomach that was hurting. He recalled that her condition got worse and sometimes she dozed off but woke up crying in pain and this continued until she died in the afternoon. "She was complaining all the time, crying, crying. She get worse till she pass away at quarter to two," he said.
Felix said that at about 6:30am, he had gone to see the health worker who arrived at about 7am. The health worker, Stephen Fredericks, told Stabroek News that he contacted the Regional Health Officer (RHO). "I explained to him it is very serious," he said adding that the doctor instructed him to treat the patient. He said that he gave her ibuprofen as well as two antibiotics, septrin, flagyl (metronidazole) and multi-vitamins. He said that he could not get a blood pressure reading and surmised that "she couldn't take" the drugs. He said that he did not know what Euphemia was suffering from but among her symptoms was stomach pain.
Stephen said that he usually contacted Lethem when the case was urgent. "When I call is something urgent. When I call is a referral I want," he explained. "The doctor asked if the lady could get out on a bike. I explained to him that the lady is very serious and couldn't go out on a bike," he said.
"Probably he didn't take it serious. He tell me to call him in the afternoon but the patient pass away before then," the health worker recounted. Euphemia died at 1:45pm that day. Stephen said that he then contacted the RHO again and he responded that he would come with the police.  They eventually arrived at around 4pm and took the body to the Lethem Hospital.
Relatives said that if a vehicle had come earlier, the young teacher could have survived. They said that when the health worker left to contact the RHO, he advised them to pack because he was going to call to get a vehicle to take Euphemia to the Lethem hospital. They said that when the doctor eventually arrived, he was unable to determine the cause of the woman's death and the body was taken to Lethem. Felix said that they were told that a pathologist was supposed to arrive from Georgetown on Sunday to conduct an autopsy but he never arrived.
Felix said that he was advised that the body could be taken to Georgetown for the autopsy but this would be expensive for the family. "We don't have the money to send the body. The hospital said they would release the body so I bring her back here and bury her one time," he said. Euphemia's father, Francilio Francis said that he was told that a driver was not available to drive the vehicle to collect his daughter. "Doctor tell me that the driver wasn't there and if the driver was there, he would have come earlier," he said.
Felix said that his sister had suffered from abdominal pain before. Euphemia was a teacher at the Nappi Nursery School and taught there since leaving secondary school at 16 years. On her last day at school on January 11, she was healthy, he said. He recounted that she loved performing at cultural shows.
Stephen said that transportation is a major issued faced in taking ill persons to the hospital and at times, arrives hours later. The radio set at the Lethem hospital-the major means of communication since the majority of the villages in the sprawling region do not have phones- is not monitored 24/7, he added. He said that on January 14, he treated another woman whose symptoms were similar to Euphemia's and she recovered. However, he lamented that there are many times when vehicles are not available to transport patients to the hospital and this needs to change. "They need to be on call 24/7," he said.
Other villagers told of another case where a paralyzed man was transported to the Lethem hospital on a motorcycle. Fredericks- the toshao said that they want action to be taken. "We don't want our people to be transported on motorcycle (to the hospital) anymore," he said.
Comments

Eighteen prisoners at the Lusignan penitentiary were being treated for injuries last night following a reported attempt to kill a fellow inmate during which warders fired shots.

A 12-year-old girl is now dead, while her brother narrowly escaped a similar fate yesterday after their aunt's La Bonne Intention (LBI), East Coast Demerara house, which they were under, collapsed on them.

Guyana has officially applied for membership in the European Union's Extractive Industries Transparency Initiative (EITI) which will help in tracking revenues from oil and other natural resources.

State Minister Joseph Harmon yesterday reiterated that President David Granger's directive to the Police Service Commission to halt its consideration of promotions was intended to prevent damage to the image of the Guyana Police Force but he could not say under what authority the head of state acted.

While saying that a strong security presence along the country's borders is the first line of defence against transnational criminal syndicates, President David Granger yesterday called for cooperation by all actors to see the security of Region Nine as a priority.