Guyanese cardiologist among honourees at upcoming UWI Toronto Benefit Gala
A renowned Guyanese cardiologist is among the list of honourees the University of the West Indies plans to recognise at its fourth annual Toronto Benefit Gala set for May 11 at the Ritz-Carlton in Toronto, Canada.
According to a press release from the University of West Indies Benefit Gala, Dr Budhendranauth Doobay, who is also a community leader and philanthropist, leads the list of awardees.
Dr Doobay, who provides spiritual and medical guidance in the community and boxing legend and former undisputed world heavyweight champion Lennox Lewis are recipients of the 2013 Luminary Award. The 2013 Chancellor's Award will be presented to the University of Toronto.
The gala will be hosted by Vice-Chair for the Toronto Argonauts of the Canadian Football League and renowned motivational speaker Michael "Pinball" Clemons and CTV anchor and Arts and Entertainment reporter Andria Case. It will be held under the theme 'Light, Learning and Liberty' and the patronage of the G. Raymond Chang, OJ (Order of Jamaica) with the aim of raising funds for scholarships for outstanding academic achievers in the Caribbean. Since the inaugural gala three years ago, 75 scholarships have been awarded.
The Vice Chancellor's Award will be bestowed on six leaders: Dr Upton Allen, Nicholas Brathwaite, Mary Anne Chambers, Professor M. Jamal Deen, the Honourable Douglas Orane and Brigitte Shim.
According to the release, Allen is Chief of the Infectious Disease Division at the Sick Kids Hospital. He is an alumnus of UWI and McMaster University and practised at Ottawa General Hospital.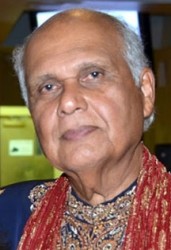 Brathwaite is the son of Sir Nicholas A Brathwaite, former Prime Minister of Grenada. On completion of a successful and rewarding career in the technology industry, he co-founded with his wife Janice, the PETNA Foundation, a non-profit, charitable organisation committed to impacting lives and improving communities. It has provided financial support for students, funds to rebuild homes lost to natural disasters, and donated supplies and services, the release noted.
Chambers, the release said, is a Corporate Director, retired Senior Vice President at Scotiabank and a former Member of Provincial Parliament. She was appointed to the Executive Council of Ontario, where she served four years; first as  the Minister of Training Colleges and Universities and subsequently as the Minister of Children and Youth Services. In 2010, she received an honorary doctorate of laws from the University of Toronto.
Deen is a Professor of Electrical and Computer Engineering at McMaster University and holds a Senior Canada Research Chair in Information Technology, while Orane is the non-Executive Chairman of GraceKennedy Limited, one of the Caribbean's largest and most dynamic corporate entities; and Shim is a principal of Shim-Sutcliffe Architects in Toronto, an architecture and design firm interested in the integration of furniture, architecture and landscape. She is also a faculty member at the Faculty of Architecture, Landscape, and Design at the University of Toronto.
The gala also recognises the outstanding and tireless work of community leaders, the release said. Past honourees include: award winning author Malcolm Gladwell; singer, actor and activist Harry Belafonte; former Governor General of Canada Michaëlle Jean; former Deputy Chief of Toronto Police Keith L. Forde; calypsonian David Rudder; businessman and philanthropist Michael Lee-Chin OJ; Olympian Donovan Bailey; and leading professor of medicine Dr Herbert Ho Ping Kong.
In addition to the awards ceremony, silent and live auctions, the release said guests at the gala will enjoy live performances by internationally renowned Canadian jazz and blues artist Shakura S'Aida, Harpist Elizabeth Asuncion and Panman Pat's Strolling Band, SwizzleStick Theatre Moko Jumbies and Michie Mee.
Tickets are now on sale and range from $350 to $2000. They can be ordered using the online form at www.uwitorontogala.com, via emailing toni@uwitorontogala.com or by calling 416-214-7848.
Most Read This Week