Police were last night hunting for a truck driver who fled after his vehicle fatally struck a schoolgirl at Manchester, Corentyne yesterday.
The truck struck down Zani Munroe, 15, a Fourth form student of Manchester Secondary School, Corentyne, Berbice and of McGowan Street, Liverpool village.
The student died on her way to the New Amsterdam hospital. She was being rushed to the health institution after she was struck off her bicycle by the speeding sand truck on the Manchester public road.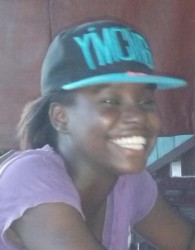 Before the teenager succumbed she was taken to the Port Mourant Hospital where she received some treatment and was later transferred to NA hospital. She was produced dead on arrival at the hospital.
Information reaching Stabroek News stated that around 4 pm the speeding truck, GLL 8938, owned by a contractor from Friendship hit Munroe and threw her off her bicycle. The truck then ran over Munroe.
The teenager was described by her aunt as a mannerly young lady. Her sister described her as the most loving person she knew.
Munroe leaves to mourn her two sisters and two brothers, mother and father along with other relatives and friends.
Comments

The Management of Cheddi Jagan International Airport Corporation (CJIAC) is currently undertaking a massive expansion project  and a Temporary Arrivals Terminal Building was recently constructed.

Tourism Minister Shamfa Cudjoe announced the decision to close the company. (Trinidad Express) The Tourism Development Company (TDC) has ceased operations.

Cevons clearing city garbage WPA STATEMENT ON THE UNRESOLVED ISSUE OF GARBAGE COLLECTION IN THE GEORGETOWN MUNICIPALITY The WPA is deeply concerned that the Georgetown City Council's inability to honour its financial obligations to Cevons Waste Management and Puran Brothers has the potential of endangering the health and lives of citizens.
British High Commissioner to Guyana Greg  Quinn  yesterday said that it was hoped that more would have been done to push the constitutional reform process forward.

A West Coast Berbice man died after he reportedly set his one-storey house ablaze sometime around 11.20 am yesterday.