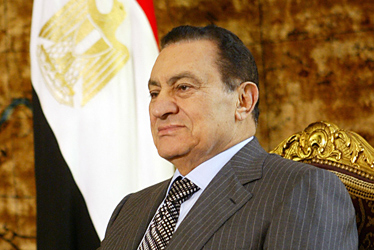 CAIRO,  (Reuters) – An Egyptian court accepted an appeal by ousted former president Hosni Mubarak and his former interior minister today, allowing him to be retried over the killings of protesters in the 2011 uprising.
Mubarak and former interior minister Habib al-Adli were sentenced to life in prison in June last year in a court ruling that held them responsible for the deaths of protesters killed by security forces trying to quell the uprising.
"The court has ruled to accept the appeal filed by the defendants … and orders a retrial," Judge Ahmed Ali Abdel Rahman said.
Crowds of Mubarak supporters attending the trial cheered.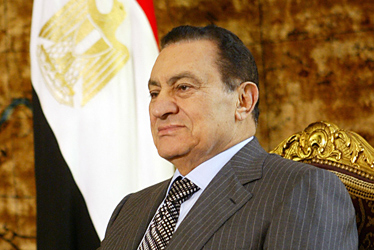 The 84-year-old former leader was moved from prison to a military hospital in late December after breaking ribs in a fall.
"The retrial will be based on the same evidence used in the previous trial. No new evidence will be added to the case," Mohamed Abdel Razek, one of Mubarak's lawyers, told Reuters.
He added that the new panel of judges could consider Mubarak's health when issuing a verdict.
The court has also ordered a retrial of al-Adli's aides.
Comments

WASHINGTON/HAGERSTOWN, Md., (Reuters) – President Donald Trump yesterday fired his chief strategist Steve Bannon in the latest White House shake-up, removing a far-right architect of his 2016 election victory and a driving force behind his nationalist and anti-globalization agenda.
NEW DELHI,  (Reuters) – The Indian government has threatened Philip Morris International Inc with "punitive action" over the tobacco giant's alleged violation of the country's anti-smoking laws, according to a letter sent to the company by the federal health ministry.
BARCELONA, (Reuters) – The driver of the van that ploughed into crowds in Barcelona, killing 13 people, may still be alive and at large, Spanish police said yesterday, denying earlier media reports that he had been shot dead in a Catalan seaside resort.
JOHANNESBURG,  (Reuters) – South Africa has granted diplomatic immunity to Zimbabwe's first lady, Grace Mugabe, allowing her to return to Harare and avoid prosecution for the alleged assault of a 20-year-old model, a security source said yesterday.

BARCELONA,  (Reuters) – Spain mounted a sweeping anti-terror operation yesterday after a suspected Islamist militant drove a van into crowds in Barcelona, killing 13 people before fleeing, in what police suspect was one of multiple planned attacks.