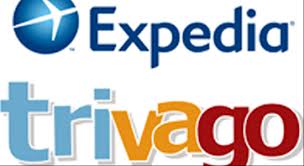 LONDON,  (Reuters) – Visitors to London have marked its hotels as the worst in a list of 100 cities due to overpriced minibars, lousy breakfasts and slow service, according to a survey released today.
A study by travel metasearch website Trivago of hotel reviews from more than 140 accommodation booking sites found London came last in a list of 100 cities that had at least 135 hotels and 60 reviews. It did not include TripAdvisor postings.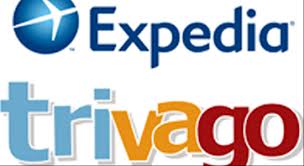 The German city of Dresden came top with its hotels receiving the highest ratings and most positive reviews from guests.
"Users praised Dresden hotels for their value for money, whilst London hotels were criticised for their prices," said a spokeswoman for Trivago.
"In particular, reviewers felt the minibars were overpriced and breakfast service was both overpriced and disappointing, whilst hotels in Dresden were praised for their delicious and well-valued breakfasts."
She said London hotels were also criticised for overcrowding at breakfast, long queues at check-in, inability to cope with large groups of people, small rooms and poor views.
On the other hand, hotels in Dresden were praised for their exceptional service, efficiency, helpful staff, as well as their spacious rooms with excellent views.
Close behind Dresden in the list of cities with good hotels were Hanoi in Vietnam, Tokyo, Chicago, and Krakow in Poland.
Joining London in the bottom five were Rio de Janiero, Copenhagen, Paris and Amsterdam.
The spokeswoman from Trivago, which is majority owned by Expedia Inc., said the website released its reputation ranking classifying destinations according to the reputation of their hotels twice a year.
Metasearch engines allow users to send requests to other search engines and databases to get a single list of results and are popular with consumers facing an overload of information on various competing deals. The 10 best cities for hotel rooms: 1. Dresden, Germany 2. Hanoi, Vietnam 3. Portland, US 4. Tokyo, Japan 5. Santiago de Compostela, Spain 6. Gdansk, Poland 7. Chicago, US 8. Seattle, US 9. Krakow, Poland 10. Budapest, Hungary The 10 worst: 91. Los Angeles, US 92. Kiev, Ukraine 93. Frankfurt, Germany 94. Panama City, Panama 95. Brussels, Belgium 96. Amsterdam, Netherlands 97. Paris, France 98. Copenhagen, Denmark 99. Rio de Janeiro, Brazil 100. London, UK
Comments

NEW YORK,  (Reuters) – A Bangladeshi man with a homemade bomb strapped to his body set off an explosion at a New York commuter hub during rush hour today, wounding himself and three others in what New York Mayor Bill de Blasio called an attempted terrorist attack.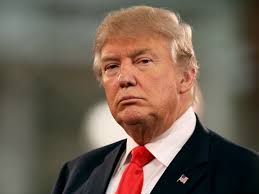 WASHINGTON,  (Reuters) – U.S. job growth increased at a strong clip in November, painting a portrait of a healthy economy that analysts say does not require the kind of fiscal stimulus that President Donald Trump is proposing, even though wage gains remain moderate.
JERUSALEM,  (Reuters) – A Palestinian stabbed an Israeli security guard at Jerusalem's main bus station yesterday, police said, and violence flared near the U.S.
CARACAS, (Reuters) – Venezuela's ruling Socialist Party won at least 90 percent of the 335 mayorships contested in yesterday's local elections, President Nicolas Maduro said.
DHAKA,  (Reuters) – Bangladesh's finance minister said late on Saturday he wanted to "wipe out" a Philippines bank that was used to channel $81 million stolen from the Bangladeshi central bank's account with the Federal Reserve Bank of New York last year.