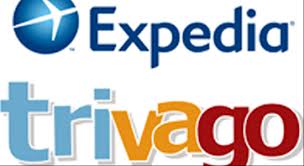 LONDON,  (Reuters) – Visitors to London have marked its hotels as the worst in a list of 100 cities due to overpriced minibars, lousy breakfasts and slow service, according to a survey released today.
A study by travel metasearch website Trivago of hotel reviews from more than 140 accommodation booking sites found London came last in a list of 100 cities that had at least 135 hotels and 60 reviews. It did not include TripAdvisor postings.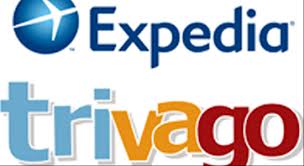 The German city of Dresden came top with its hotels receiving the highest ratings and most positive reviews from guests.
"Users praised Dresden hotels for their value for money, whilst London hotels were criticised for their prices," said a spokeswoman for Trivago.
"In particular, reviewers felt the minibars were overpriced and breakfast service was both overpriced and disappointing, whilst hotels in Dresden were praised for their delicious and well-valued breakfasts."
She said London hotels were also criticised for overcrowding at breakfast, long queues at check-in, inability to cope with large groups of people, small rooms and poor views.
On the other hand, hotels in Dresden were praised for their exceptional service, efficiency, helpful staff, as well as their spacious rooms with excellent views.
Close behind Dresden in the list of cities with good hotels were Hanoi in Vietnam, Tokyo, Chicago, and Krakow in Poland.
Joining London in the bottom five were Rio de Janiero, Copenhagen, Paris and Amsterdam.
The spokeswoman from Trivago, which is majority owned by Expedia Inc., said the website released its reputation ranking classifying destinations according to the reputation of their hotels twice a year.
Metasearch engines allow users to send requests to other search engines and databases to get a single list of results and are popular with consumers facing an overload of information on various competing deals. The 10 best cities for hotel rooms: 1. Dresden, Germany 2. Hanoi, Vietnam 3. Portland, US 4. Tokyo, Japan 5. Santiago de Compostela, Spain 6. Gdansk, Poland 7. Chicago, US 8. Seattle, US 9. Krakow, Poland 10. Budapest, Hungary The 10 worst: 91. Los Angeles, US 92. Kiev, Ukraine 93. Frankfurt, Germany 94. Panama City, Panama 95. Brussels, Belgium 96. Amsterdam, Netherlands 97. Paris, France 98. Copenhagen, Denmark 99. Rio de Janeiro, Brazil 100. London, UK
Comments
CARACAS/PUERTO ORDAZ, Venezuela (Reuters) – Venezuela's opposition refused on Wednesday to swear in newly-elected governors before a pro-government legislative superbody it deems unconstitutional, as a small protest broke out in southern Bolivar state over fraud allegations.
BEIRUT (Reuters) – Iran's military chief warned Israel against breaching Syrian airspace and territory on a visit to Damascus on Wednesday, raising tensions with Israel as it voices deep concern over Tehran's influence in Syria.
WASHINGTON (Reuters) – A bipartisan deal from two senators to stabilize Obamacare by restoring subsidies to health insurers suffered major setbacks on Wednesday with the White House saying President Donald Trump now opposes it and senior Republicans speaking out against it.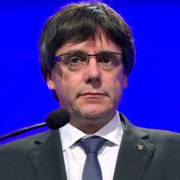 MADRID (Reuters) – Spain's political showdown with Catalonia is set to reach a new level on Thursday when political leaders in Madrid and Barcelona are expected to make good on pledges made to their supporters to stick to their tough positions over the region's future.
QUEBEC CITY, Quebec (Reuters) – Quebec will ban face coverings for people giving or receiving provincial government services under a law passed on Wednesday that rights groups have criticized as marginalizing Muslim women in the mainly French-speaking Canadian province.