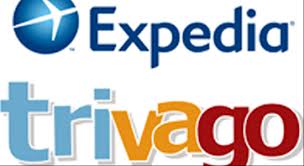 LONDON,  (Reuters) – Visitors to London have marked its hotels as the worst in a list of 100 cities due to overpriced minibars, lousy breakfasts and slow service, according to a survey released today.
A study by travel metasearch website Trivago of hotel reviews from more than 140 accommodation booking sites found London came last in a list of 100 cities that had at least 135 hotels and 60 reviews. It did not include TripAdvisor postings.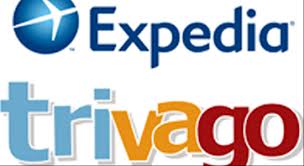 The German city of Dresden came top with its hotels receiving the highest ratings and most positive reviews from guests.
"Users praised Dresden hotels for their value for money, whilst London hotels were criticised for their prices," said a spokeswoman for Trivago.
"In particular, reviewers felt the minibars were overpriced and breakfast service was both overpriced and disappointing, whilst hotels in Dresden were praised for their delicious and well-valued breakfasts."
She said London hotels were also criticised for overcrowding at breakfast, long queues at check-in, inability to cope with large groups of people, small rooms and poor views.
On the other hand, hotels in Dresden were praised for their exceptional service, efficiency, helpful staff, as well as their spacious rooms with excellent views.
Close behind Dresden in the list of cities with good hotels were Hanoi in Vietnam, Tokyo, Chicago, and Krakow in Poland.
Joining London in the bottom five were Rio de Janiero, Copenhagen, Paris and Amsterdam.
The spokeswoman from Trivago, which is majority owned by Expedia Inc., said the website released its reputation ranking classifying destinations according to the reputation of their hotels twice a year.
Metasearch engines allow users to send requests to other search engines and databases to get a single list of results and are popular with consumers facing an overload of information on various competing deals. The 10 best cities for hotel rooms: 1. Dresden, Germany 2. Hanoi, Vietnam 3. Portland, US 4. Tokyo, Japan 5. Santiago de Compostela, Spain 6. Gdansk, Poland 7. Chicago, US 8. Seattle, US 9. Krakow, Poland 10. Budapest, Hungary The 10 worst: 91. Los Angeles, US 92. Kiev, Ukraine 93. Frankfurt, Germany 94. Panama City, Panama 95. Brussels, Belgium 96. Amsterdam, Netherlands 97. Paris, France 98. Copenhagen, Denmark 99. Rio de Janeiro, Brazil 100. London, UK
Comments

WASHINGTON/NEW YORK, (Reuters) – U.S. President Donald Trump yesterday rolled back rules regarding environmental reviews and restrictions on government-funded building projects in flood-prone areas as part of his proposal to spend $1 trillion to fix aging U.S.

JOHANNESBURG/ HARARE, (Reuters) – Zimbabwe's first lady Grace Mugabe returned home on Tuesday from South Africa after failing to turn herself in to police in Johannesburg to face accusations of assaulting a model in a hotel room.
FREETOWN, (Reuters) – Rescue workers have recovered nearly 400 bodies from a mudslide in the outskirts of Sierra Leone's capital Freetown, the chief coroner said yesterday, as morgues struggled to find space for all the dead.
NEW DELHI/SRINAGAR, India, (Reuters) – Indian and Chinese soldiers were involved in an altercation in the western Himalayas on Tuesday, Indian sources said, further raising tensions between the two countries which are already locked in a two-month standoff in another part of the disputed border.
NEW YORK, (Reuters) – President Donald Trump insisted yesterday that left- and right-wing extremists became violent during a weekend rally by white nationalists in Virginia, reigniting a political firestorm over U.S.