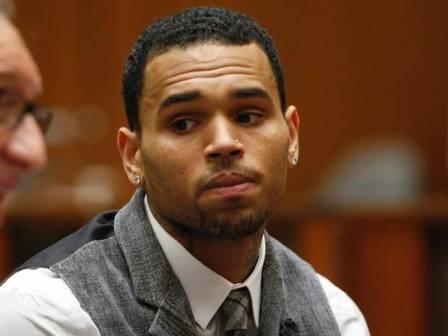 LOS ANGELES,  (Reuters) – Prosecutors today asked a court to find R&B singer Chris Brown in violation of his probation because they say community service records stemming from his 2009 assault on girlfriend Rihanna contain "significant discrepancies."
Brown is scheduled to appear at a hearing tomorrow in Los Angeles, at which time a judge could revoke the "Don't Wake Me Up" singer's probation.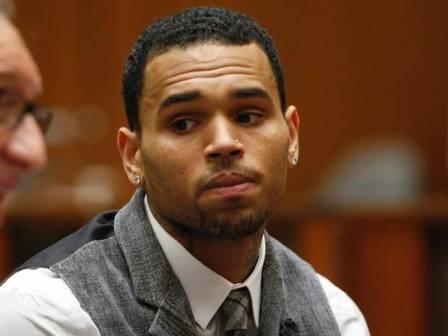 He pleaded guilty in 2009 to beating and punching the R&B singer and was sentenced to five years probation, 180 days of community service and domestic violence counseling.
The community service involved tasks like cutting grass, picking up trash and removing graffiti. He was allowed to complete it in his home state of Virginia.
"After a thorough review of all documents and evidence submitted to the court it appears there are significant discrepancies indicating at best sloppy documentation and, at worst fraudulent reporting," Los Angeles Deputy District Attorney Mary Murray said in a court filing today.
Murray cited three occasions when she said Brown was not at the recorded location of his community service and instead performing or traveling, once on a private jet bound for Cancun, Mexico.
Brown, in another instance, never stripped or waxed the floors at a Virginia community center as a report said he did, according to the 19-page court document.
Murray also accused Virginia authorities of poor and incorrect management of the singer's service and records, and said his community service case should be transferred to Los Angeles.
Brown's attorney did not return calls for comment today. But Los Angeles Superior Court Judge Patricia Schnegg in November praised Brown for "actually working diligently to complete all the things the court has required of you."
R&B singer Rihanna and Brown have recently rekindled their romance and are dating again, Rihanna told Rolling Stone magazine last week.
Brown was in a brawl last month with fellow singer Frank Ocean outside a West Hollywood recording studio. A police report indicates Brown punched Ocean in the face but Ocean said over the weekend he did not want the singer prosecuted.
Comments

NEW YORK/WASHINGTON,  (Reuters) – President Donald Trump's turnabout on the violence in Charlottesville, Virginia has rocked his administration, leading to rising speculation that some top officials may be looking for a way out.

JOHANNESBURG,  (Reuters) – Zimbabwe's first lady Grace Mugabe has sought diplomatic immunity in South Africa, where she is under investigation over the assault of a 20-year-old model in an upmarket hotel, South African police said yesterday.
PUERTO ORDAZ, Venezuela, (Reuters) – Thirty-seven inmates were killed during an overnight raid by government security forces on a prison in Venezuela's southern jungle state of Amazonas, the governor said yesterday.
NEW YORK,  (Reuters) – The U.S. Department of Homeland Security terminated a programme on Wednesday that allowed minors fleeing violence in El Salvador, Guatemala and Honduras to settle in the United States, ending travel hopes for more than 2,700 children awaiting approval.

LOS ANGELES,  (Reuters) – Tom Cruise broke his ankle on the set of the upcoming "Mission: Impossible 6," causing a halt in filming while the action star known for performing many of his own stunts recovers, Paramount Pictures said on Wednesday.