NEW DELHI,  (Reuters) – The driver of the bus in which a young Indian woman was gang-raped and fatally injured in December hanged himself in his jail cell on Monday, prison authorities said, but his family and lawyer said they suspected "foul play".
Ram Singh, the main accused in India's most high-profile criminal case, killed himself in a cell he shared with three other inmates in New Delhi's Tihar jail just before dawn, prison spokesman Sunil Gupta said.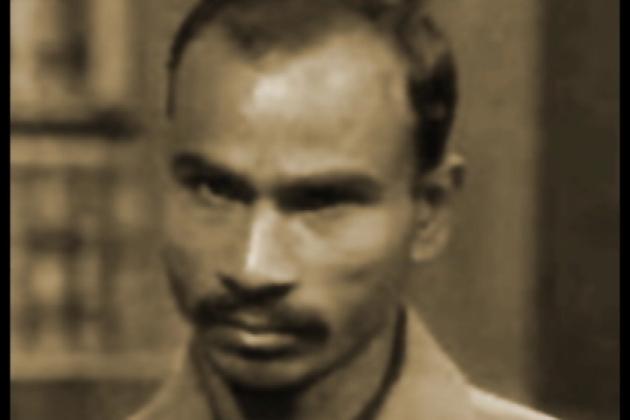 Singh fashioned a noose from threads torn from the mat he slept on and hanged himself from a grille in the ceiling before dawn. While there were closed circuit cameras throughout Tihar, India's highest-security prison, there were none in individual cells, Gupta said.
Gupta could not say how long it would have taken Singh to make the noose or how he had managed to loop it through the grille, which was eight feet (2.3 metres) above the floor.
Singh's lawyer, V.K. Anand, said his client had been composed and calm when he spoke to him in court on Friday and "didn't have any complaints". Singh, who faced the death penalty if convicted of murder, had not been on suicide watch, Anand and a prison official said.
"I know he had a few complaints of jail authorities torturing him, but nothing that would make him take his own life. We can't rule out foul play. Nothing is adding up," Anand said.
Anand has previously always denied that his client was being maltreated in prison. He did not elaborate on the "torture".
Federal Home (Interior) Minister Sushil Kumar Shinde called the incident a "major lapse" in security and said an inquiry had been launched.
Police have described Singh as the ringleader of five men and a juvenile on trial for the Dec. 16 attack on the 23-year-old trainee physiotherapist in the Indian capital. The assault triggered nationwide protests, a toughening of rape laws and an intense debate about rampant crime against women in India.
All six accused have pleaded not guilty to rape and murder.
Singh's death could have an impact on the trial of his co-accused, said Supreme Court lawyer Ravi Kant.
"The others accused in this case will now take the opportunity to say that Ram Singh was the main conspirator and they were forced into it and as a result they can get lighter punishments," he said.
Singh's father cast doubt on the official version of events.
"He confessed about his mistake, then why would he commit suicide? He was prepared for any punishment the government would have given him," he said.
"Ram Singh did not commit suicide, he was murdered. He was first murdered and then his clothes were torn off to hang his corpse in his cell," he said.
Singh's mother cried uncontrollably and beat her chest as her husband helped her into an auto rickshaw in the Delhi slum where they live. "He left me," she said repeatedly. The parents were headed to a hospital to see their son's body.
ISOLATED
A former director of Tihar jail, Kiran Bedi, said Singh should have been kept isolated from the main prison population.
"High security prisoners cannot be part of the community, they must be separate because the other prisoners will not accept them," she said on CNN-IBN television news channel.
The trial of the five adult men started last month while the juvenile's trial began last week. Ram Singh's brother Mukesh Singh, gym assistant Vinay Sharma, bus cleaner Akshay Kumar Singh and fruit vendor Pawan Kumar are the other men on trial.
Under Indian law, the juvenile cannot be named.
The attack generated headlines around the world, but the case has since largely disappeared from public view, in large part because authorities have barred reporting on the trial, which resumed in a fast-track court on Monday.
Police allege the six attacked the woman and a male companion on the bus as the couple returned home after watching a movie. The woman was repeatedly raped and tortured with a metal bar. The couple were also severely beaten before being thrown onto a road.
The woman died of internal injuries in a Singapore hospital two weeks later.
The police report used to charge the accused draws a picture of Ram Singh as the ringleader. On the night of Dec. 16, the accused gathered at his house for dinner, where he came up with the plan of taking the bus out to look for a victim to rape, the report said.
The police say they found him sitting in the blood-stained school bus, wearing a bloodied tee-shirt, the morning after the crime. A DNA test revealed that the blood belonged to the rape victim, the report said.
The physiotherapist's brother said he was "not very thrilled with the news that he killed himself because I wanted him to be hanged … publicly."
"Him dying on his own terms seems unfair. But, oh well, one is down. Hopefully the rest will wait for their death sentence."
Around the Web