MADRID,  (Reuters) – The head of Spanish intelligence was quizzed behind closed doors in parliament yesterday over whether public money had been spent on a woman whose friendship with King Juan Carlos has fueled talk of scandal and abdication.
Members of the parliamentary committee which oversees security spending and Felix Sanz of the National Intelligence Centre were bound by official secrecy not to reveal the content of the hearing, which lasted for some two hours in Madrid.
It was called by lawmakers probing whether Corinna zu Sayn-Wittgenstein, a German-born businesswoman based in Monaco, had ever benefited from a Spanish security detail or received any payments from the state as a lobbyist for Spanish firms abroad.
Public irritation with the 75-year-old king, long admired for his role in restoring democracy, has mounted as his luxury lifestyle, rumours of adultery and allegations of corruption in the royal family have taken prominence in once respectful local media while ordinary Spaniards face a crippling economic crisis.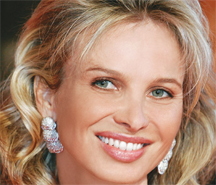 Sayn-Wittgenstein, aged in her late 40s and divorced from the German prince whose name she bears, has told newspapers she has known Juan Carlos for nine years and is a close friend.
A spokesman for the royal family declined to comment.
The king's friendship with Sayn-Wittgenstein, who was born as Corinna Larsen to a Danish family, emerged a year ago when Juan Carlos was flown home from Botswana after an injury while hunting elephant. She was among the party on a trip which caused controversy at a time when Spain's money troubles were acute.
The king, whose constitutional role is largely symbolic, made an unprecedented apology for his behaviour, but that has failed to silence demands in some quarters for him to abdicate in favour of his 45-year-old son, Crown Prince Felipe, the youngest of his three children with Queen Sofia, 74.
CORRUPTION PROBE
Sayn-Wittgenstein, who could not be reached for comment on Tuesday, was also named by Spanish media in the context of an investigation into alleged embezzlement of public funds by Inaki Urdangarin, the king's son-in-law and a former national handball player. She has told media she once discussed arranging a job for Urdangarin. She has not been accused of wrongdoing.
Juan Carlos, a descendant of the king deposed in 1931 when Spain became a republic, was named as successor by the military dictator Francisco Franco. As head of state following Franco's death in 1975, he was widely praised for steering the country back to democracy and helping stifle a military coup in 1981.
Around the Web