WASHINGTON,  (Reuters) – The head of the National Security Agency said yesterday that extensive U.S. surveillance efforts had helped stop "dozens" of possible attacks, and warned that making details of the top-secret programs public had compromised national security.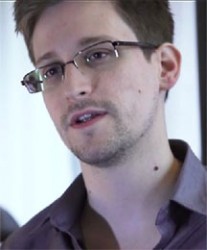 In his first appearance before Congress since an NSA contractor lifted the veil on the agency's broad monitoring of phone and internet data, General Keith Alexander defended the program as an essential tool in the fight against terrorism.
"It's dozens of terrorist events that these have helped prevent," the NSA director told a U.S. Senate committee. "Both here and abroad, in disrupting or contributing to the disruption of terrorist attacks."
Relying on documents from NSA contractor Edward Snowden, Britain's Guardian newspaper and the Washington Post revealed last week the vast U.S. government effort to monitor phone and internet data at big companies such as Google Inc and Facebook Inc.
Alexander said the disclosures, which have sparked a criminal investigation and an internal Obama administration review of the potential national security damage, had jeopardized safety in the United States and elsewhere.
"Great harm has already been done by opening this up," Alexander said. "There is no doubt in my mind that we will lose capabilities as a result of this and that not only the United States but those allies that we have helped will no longer be as safe as they were two weeks ago."
A Reuters/Ipsos poll released yesterday found that 31 percent of Americans saw Snowden as a patriot for leaking details of the programs, more than the 23 percent who viewed him as a traitor. Forty-six percent said they did not know.
Snowden, who traveled to China-ruled Hong Kong before the program was made public, said in an interview published on Wednesday that he planned to stay in the former British colony and fight any effort to bring him back to the United States for criminal proceedings.
"I am not here to hide from justice. I am here to reveal criminality," Snowden told the South China Morning Post, an English-language newspaper in Hong Kong.
Around the Web