WASHINGTON/MOSCOW (Reuters) – The United States increased pressure on Russia yesterday to hand over Edward Snowden, the American charged with disclosing secret US surveillance programs, and said it believed he was still in Moscow.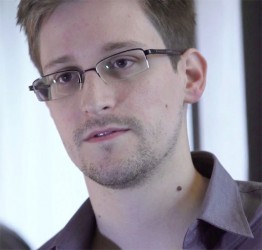 Snowden, until recently a contractor with the US National Security Agency, had been expected to fly to Havana from Moscow yesterday, perhaps on the way to Ecuador, according to sources at the Russian airline Aeroflot who spoke on Sunday.     But he was not seen on the daily Aeroflot flight that landed in Havana yesterday evening and the captain of the plane said he had not been aboard.
White House spokesman Jay Carney, speaking hours after the Moscow-Havana flight took off, said it was Washington's assumption that Snowden was still in Russia and pressed Russia to use all options to expel him to the United States.
The US State Department said diplomats and Justice Department officials were engaged in discussions with Russia, suggesting they were looking for a deal to secure his return.
"Given our intensified cooperation working with Russia on law enforcement matters … we hope that the Russian government will look at all available options to return Mr Snowden back to the US to face justice for the crimes with which he is charged," spokesman Patrick Ventrell told reporters.
Snowden flew to Moscow after being allowed to leave Hong Kong on Sunday, even though Washington had asked the Chinese territory to detain him pending his possible extradition on espionage charges.
Julian Assange, founder of anti-secrecy group WikiLeaks which is assisting Snowden, said the 30-year-old had fled to Moscow en route to Ecuador and was in good health in a "safe place" but did not say where he was now.
Ecuador, like Cuba and Venezuela, is a member of the ALBA bloc, an alliance of leftist governments in Latin America that pride themselves on their "anti-imperialist" credentials. The Quito government has been sheltering Assange at its London embassy for the past year.
Around the Web