RIO DE JANEIRO,  (Reuters) – Fugitive former U.S. intelligence contractor Edward Snowden will likely accept asylum in Venezuela to escape prosecution in the United States, said Glenn Greenwald, the U.S. journalist who first published the secret documents that Snowden leaked.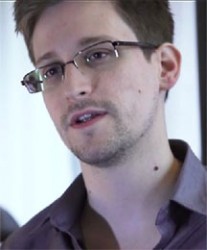 In an interview immediately after speaking to Snowden by online chat yesterday, Greenwald said that Venezuela – one of three Latin American countries that have offered Snowden asylum – is the one most likely to guarantee his safety, especially as the United States pressures other nations not to take him if he is able to leave his current limbo at a Russian airport.
Nicaragua and Bolivia have also said they would accept Snowden but Venezuela is better poised "to get him safely from Moscow to Latin America and to protect him once he's there," Greenwald said. "They're a bigger country, a stronger country and a richer country with more leverage in international affairs."
WikiLeaks, the anti-secrecy group that has been advising Snowden on his legal options in the search for asylum, suggested earlier on Tuesday that new developments in Snowden's search could unfold on Wednesday.
Greenwald, though, said a resolution to the crisis is still unclear and could take "days or hours or weeks."
Greenwald, a blogger and columnist for the London-based Guardian newspaper, said he based his opinion on an "informed guess" after recent contacts with Snowden.
Those discussions, he said, also lead him to believe that the trove of documents that Snowden took from the U.S. National Security Agency, or NSA, remains safely out of the hands of any foreign governments.
Greenwald returned to his home in Rio de Janeiro after a June meeting with Snowden in Hong Kong, from where Greenwald published the first of many reports that rattled the U.S. intelligence community by disclosing the breadth and depth of alleged surveillance by the NSA on telephone and internet usage of U.S. citizens.
The reports also appear to shed light on efforts by U.S. intelligence to get similar data in Europe, Latin America and elsewhere.
At first, Greenwald lost contact with Snowden as the former contractor traveled from Hong Kong to Russia in search of a destination that would shield him from U.S. prosecutors. On Saturday, however, Snowden reached out to Greenwald via an encrypted internet chat service the two use to communicate.
SNOWDEN'S CHALLENGE
Since then, Greenwald said, Snowden has explained his options but given no clear sign of how soon he might travel. While Russia has denied him entry beyond the international area of a Moscow airport terminal, Snowden has had Internet access and been able to communicate with those seeking to help him.
"He's not in anyone's custody or detention and never has been," Greenwald said.
Snowden's challenge, he added, is "figuring out how to get to the country that has offered him asylum" despite the efforts of the United States, which Greenwald characterized as "the rogue, lawless empire that has proven itself willing to engage in rogue behavior to prevent him physically from getting there."
Greenwald dismissed suggestions that Snowden's passage through China and Russia had given authorities in either country the opportunity to seize the intelligence in his possession.
"He gave no information of any kind to the Chinese government or the Russian government," Greenwald said.
Media reports have said Snowden is traveling with numerous laptop computers but Greenwald said the former contractor is not foolish enough to store information where it could be easily seized.
"There are all sorts of smarter and safer ways for someone who knows what they're doing – and he knows what he's doing – to store and carry large amounts of data."
Greenwald is facing pressure of his own as he filters through the more than 5,000 documents, a sliver of the entire trove, that Snowden gave him. In addition to a media onslaught and criticism by opponents of the leaks back in the United States, Greenwald said he may have already been targeted by intelligence forces.
Around the Web