CLEVELAND,  (Reuters) – A former Cleveland school bus driver who held three women captive for years pleaded guilty yesterday to hundreds of charges of kidnapping and rape, allowing him to avoid the death penalty and instead serve life in prison without parole.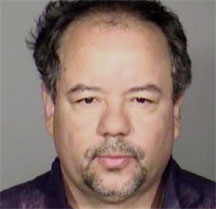 At a court hearing, Ohio prosecutors agreed not to seek the death penalty against Ariel Castro. Under the agreement, he will not stand trial, sparing the women the trauma of testifying about their abuse by Castro over about a decade.
The women vanished without a trace between 2002 and 2004 in the same neighbourhood where Castro lived, and were rescued on May 6, 11 years after the first of them disappeared.
Many Americans were alternately elated by their rescue and stunned by the details of his brutal treatment of the women, in one of the most sensational recent U.S. criminal cases. The women were bound in chains or ropes for periods of time and endured starvation, beatings and sexual assaults, according to court documents and a police report.