TACOMA, Wash., (Reuters) – A decorated American soldier was sentenced to life in prison without the possibility of parole yesterday for killing 16 unarmed Afghan civilians, mostly women and children, in two bloody nighttime forays from his military post.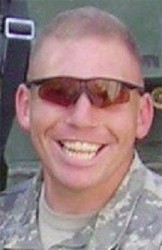 Army Staff Sergeant Robert Bales, a veteran of four combat tours in Iraq and Afghanistan, has admitted to slaughtering the villagers in attacks on their family compounds in Kandahar province in March 2012.
He pleaded guilty to the killings in June in a deal that spared him the death penalty, and a sentencing jury of six military personnel deliberated less than two hours on Friday before deciding he should spend the rest of his life in prison.
Around the Web