WASHINGTON/BEIRUT,  (Reuters) – President Barack Obama won the backing of key figures in the U.S. Congress, including Republi-cans, in his call for limited U.S. strikes on Syria to punish President Bashar al-Assad for his suspected use of chemical weapons against civilians.
Speaking after the United Nations said two million Syrians had fled a conflict that posed the greatest threat to world peace since the Vietnam war, Obama said the United States also has a broader plan to help rebels defeat Assad's forces.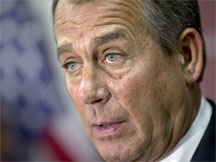 In remarks that appeared to question the legality of U.S. plans to strike Syria without U.N. backing, Secretary-General Ban Ki-moon said the use of force is only legal when it is in self-defence or with Security Council authorization.
If U.N. inspectors confirm the use of chemical weapons in Syria, the Security Council, which has been deadlocked on the 2-1/2-year Syrian
civil war, should overcome
its differences and take action, Ban said.
Having startled friends and foes alike by delaying a punitive attack on Assad until Congress reconvenes and agrees, Obama met congressional leaders at the White House to urge a prompt decision and assure them it did not mean another long war like Iraq or Afghanistan.
John Boehner, the Republican speaker of the U.S. House of Representa-tives, and House Majority Leader Eric Cantor both pledged their support for military action after the meeting.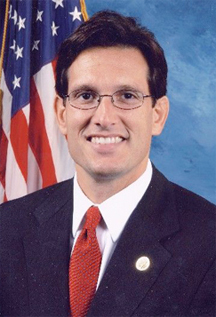 Votes are expected to be held in the Senate and House next week, with the Republican-led House presenting the tougher challenge for Obama.
The House leadership has indicated the votes will be "conscience votes," meaning they will not seek to influence members' votes on party lines. All the same, it would have been a blow to Obama if he had not secured the backing of the top two Republicans.
"I believe that my colleagues should support this call for action," Boehner told reporters.
The president said strikes aimed at punishing the use of chemical weapons would hurt Assad's forces while other U.S. action would bolster his opponents – though the White House has insisted it is not seeking "regime change."
"What we are envisioning is something limited. It is something proportional. It will degrade Assad's capabilities," Obama said. "At the same time we have a broader strategy that will allow us to upgrade the capabilities of the opposition."
Assad denies deploying poison gas that killed hundreds of civilians last month.
The Syrian opposition, which said a forensic scientist had defected to the rebel side bringing evidence of the Assad forces' use of sarin gas in March, has appealed to Western allies to send them weapons and use their air power to end a war that has killed more than 100,000 and made millions homeless.
ACCELERATING HUMAN COST
The presence in rebel ranks of Islamist militants, some of them close to al Qaeda, has made Western leaders wary, while at the same time the undoubted – and apparently accelerating – human cost of the conflict has brought pressure to intervene.
Top House Democrat Nancy Pelosi also voiced support for military strikes after meeting Obama, but he will still have to persuade some lawmakers, including Democrats, who have said they are concerned the president's draft resolution could be too open-ended.
U.S. Secretary of State John Kerry and Secretary of Defence Chuck Hagel took the administration's message to a Senate Foreign Relations Committee hearing, where they were pressed on whether the resolution put to Congress would explicitly rule out the use of ground troops.