LONDON, (Reuters) – Andy Coulson, an editor of Rupert Murdoch's now defunct News of the World newspaper, instructed a journalist working on a story about a celebrity to "do his phone", a jury trying Coulson and three others for conspiring to hack phones was told on Friday.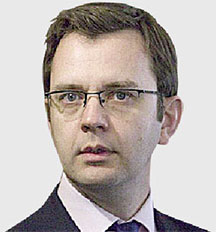 The trial was also told how a phone call from Queen Elizabeth's grandson Prince Harry was hacked, and fellow ex-editor Rebekah Brooks authorised payments at Murdoch's Sun tabloid to military figures for a picture of Prince William in a bikini and details of soldiers killed on active duty.
Coulson and Brooks are the two most high-profile figures among eight defendants on trial on various charges related to phone-hacking, illegal payments to officials for stories, and hindering police investigations.
Around the Web