JOHANNESBURG, (Reuters) – South Africa's top anti-corruption watchdog says President Jacob Zuma should repay some of a $21 million publicly funded "security upgrade" to his private home that included a swimming pool and cattle enclosure, a newspaper said yesterday.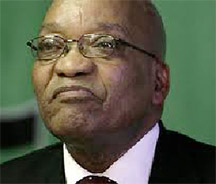 The Mail and Guardian weekly said a provisional report by the Public Pro-tector entitled 'Opulence on a Grand Scale' found Zuma had derived "substantial" personal gain from the improvements to his private compound at Nkandla in the rolling hills of KwaZulu-Natal pro-vince.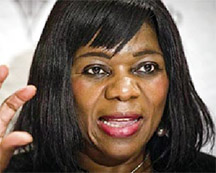 The leaked findings of Public Protector Thuli Madonsela's investigation will reinforce a perception of runaway corruption under Zuma and could hurt him and the ruling African National Congress (ANC) in an election due in six months.
Zuma's spokesman declined to comment, while Madonsela's office said the leak was "unethical and unlawful".
The ANC threw its weight behind Zuma, saying it believed he had done nothing wrong.
The newspaper said the improvements included a visitors' lounge, amphitheatre, cattle enclosure and swimming pool – referred to in documents as a 'fire pool' on the grounds that it could double up as a water reservoir for fire-fighting purposes.
The government went to court this month to try to prevent Madonsela from releasing the outcome of her investigation, arguing that cabinet ministers needed more time to work out whether its findings could jeopardise Zuma's security.
It dropped its challenge after Madonsela, a quietly spoken lawyer seemingly unfazed by the pressure of her role, said she had gone to great lengths to ensure the report posed no threat.
The Mail and Guardian said Madonsela's report accused Zuma, a polygamous Zulu traditionalist whose five years in office have been littered with scandals over violating ethics codes by failing to protect state resources and misleading parliament.
Zuma told parliament last year all the buildings in the sprawling compound had been built "by ourselves as family and not by the government".
 IMPEACHMENT?
Opposition parties seized on this particular aspect of the report to attack Zuma, who became president in 2009 only after corruption charges against him were withdrawn on a technicality.
Around the Web