SANTO DOMINGO, (Reuters) – Pulitzer Prize-winning author Junot Diaz said a letter from Dominican authors and intellectuals questioning his loyalty to his country of birth was "a ham-fisted attempt to silence" his criticism of a controversial court ruling on birthright citizenship.
Diaz and three other authors have come under attack in the Dominican Republic after they published a letter in the New York Times that criticized a September decision by the country's constitutional court that stripped Dominican citizenship from children of illegal immigrants, most of whom are descendants of Haitians.
"Such appalling racism is a continuation of a history of constant abuse, including the infamous Dominican massacre, under the dictator Rafael Trujillo, of an estimated 20,000 Haitians in five days in October 1937," the Times letter said.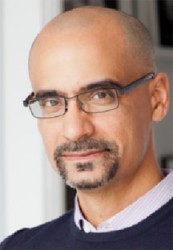 The letter drew a response from eight Dominican cultural figures, who, in an open letter published by media outlets in the country, suggested Diaz was adding to a "disinformation campaign aimed at curtailing our sovereignty."
They went on to criticize Diaz's literary style, saying he had "little capacity for reflection and a disrespectful and mediocre use of the written word."
Diaz, who in early December returned from a trip to the Caribbean country, told Reuters in emails that "sectors of the society in favor of this ruling seem convinced that dissension is not a healthy part of a democratic society."
Around the Web