Most if not all sporting bodies locally did not accomplish all of their goals in 2012 but in a perfect world if their presidents could have their wishes come to past in 2013, what would these wishes be?
Stabroek Sport yesterday caught up with presidents of some of the sporting federations to disclose three of their main wishes for 2013.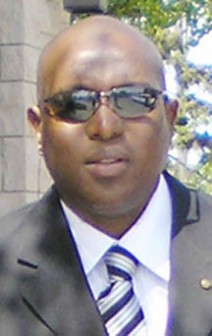 This publication spoke with Peter Green (Guyana Amateur Power lifting Federation), Cheryl Thompson (Guyana Cycling Federation), Kevon Bess (Guyana Amateur Bodybuilding and Fitness Federation), Steve Ninvalle (Guyana Boxing Association) and Franklin Wilson (Guyana Football Federation)  Wilson disclosed that he would like to "See a united Guyana Football Federation with all of its affiliates working as a collective for the good of the game which will see our players at every level being afforded the opportunity to attain their fullest potential."
Wilson's second wish is to see "More football at the association level, strengthening and expansion of the coaching base and refereeing pool along with administrative development."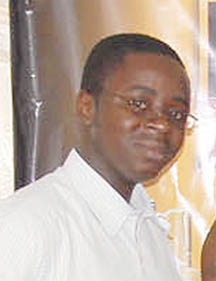 His third wish is to garner "More support from Corporate Guyana and a strengthened and working partnership with the Ministry of Culture, Youth and Sport, the Ministry of Education and all stakeholders."
Green stated his three main wishes would be to:
"Have a home for power lifting where you can develop the lifters and also stage championships, naturally we will share it with weightlifting and bodybuilding.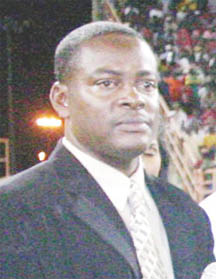 "We would like to have a favourable response from the government to decentralize the sport by supplying each region with at least one set of weights and rack stand for competitions rather than us having to transport our one set of weights wherever we have competitions, we would like to have at least one in each region."
He added: "Last but not least I wish to see the sport become more recognized in Guyana."
Thompson said: "First and foremost I would like to se greater camaraderie among the cyclists that is I would like to see them work together for the development of the sport.
"The second wish is for the junior and senior cyclists to participate in more international events, the most important ones being the Caribbean Junior and Senior Championships, thirdly I would like to see the clubs organizing more events and functioning in a better manner where they will have more involvement of their membership."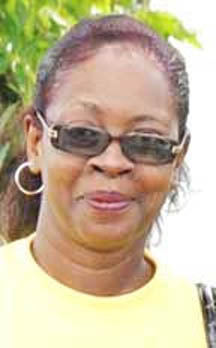 Bess said that his federation would like to garner more sponsorship in order to do more for the athletes and the development of the sport. He also mentioned that the federation wishes to create more awareness for the sport. Bess' third wish is to honour past, distinguished bodybuilders and other contributors to sport in Guyana. The GBA's president intimated that he would like to see the implementation of the association's four-year plan which he stated is the basis of GBA moving forward. Ninvalle said that the four-year plan is the Bible for the next four years.
"It tells us what we have to do and when we have to do it, this implementation of the four-year plan is our priority."
Ninvalle's other two wishes would be to confirm to all the guidelines that were sent to the association by AIBA and to see each member of the association's executive body pulling their own weight and working towards achieving short and long term goals.
Comments

BIRMINGHAM, England, CMC – Inexperienced West Indies will hope to silence their many detractors when they clash with a dominant England in the historic day/night opening Test at Edgbaston here today, in what is likely to be their sternest challenge in recent times.

World Youth silver medalist, Daniel Williams along with CARIFTA Games gold getter Chantoba Bright and South American Junior silver medallist Joanna Archer will spearhead Guyana's 26-member Track and Field team during the Inter Guiana Games (IGG) in Suriname next weekend.

The Guyana Amazon Warriors will play their first home game of the 2017 edition of the Caribbean Premier League (CPL) against the Jamaican Tallawahs this evening at 6:00 pm at the Guyana National Stadium, Providence.

(Reuters) – Serena Williams aims to defend her Australian Open title next year, the American saying the rapid return to action would only give her around three months to prepare after giving birth to her first child.

Guyana got off to a fabulous start yesterday, by winning three matches when play began in the team events at NLA XXV Senior Caribbean Squash Championships in Kingstown, St.