Despite the fact that a number of the country's top limited overs cricketers are on duty with the national T20 side which will participate in the West Indies Cricket Board (WICB) Regional T20 competition starting tomorrow in Trinidad and Tobago, the Guyana Cricket Board (GCB) is going ahead with its staging of the annual Inter-County limited overs competition.
According to a press release from the GCB the competition will commence today with two matches at the Everest and Demerara Cricket Club grounds.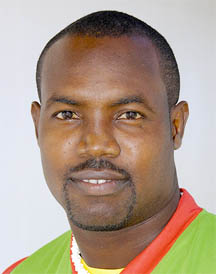 The release added that the four day competition will immediately follow.
"All county boards are reminded that only players participating in these competitions or those on national duties will be eligible for selection to the national squad to participate in the WICB regional one day and four day competitions," the GCB release stated.
The GCB has returned to the four team format with the three Inter-County teams, Berbice, Demerara and Essequibo being joined by a President's XI.
Essequibo will have the opportunity of reversing its fortunes as they face off with Demerara at the Everest Cricket ground.
The team faces a Demerara side with both national and Test experience, with former West Indies Test player Travis Dowlin strengthening Demerara's already potent batting line up which includes Rajendra Chandrika, Shemroy Barrington, Chanderpaul Hemraj, Vishal Singh and former Test opener Ryan Ramdass.
But what the Essequibo team lacks in experience they may aspire to make amends for with youth as several young players have been included in the squad in  Mark Tyrell, Ricardo Adams and Herrell and Herry Greene who have all graduated from the junior ranks.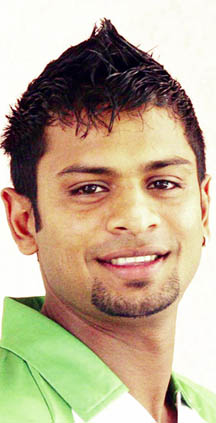 A few of the Demerara team's bowlers will be eager to try and cement a  spot on the Regional Super50 team after missing out on the Caribbean CT20 team.
They include contrasting spinners Amir Khan and Zaheer Mohamed, who bowl leg and off spin respectively and will be tipped to share the spin bowling duties as Everest has been their home ground.
However, Demerara possesses a wealth of bowling options in Andre Stoll, Paul Wintz, Totaram Bishun and Kellon Carmichael.
In the other game Berbice will compete against the President's XI at the Demerara Cricket Club (DCC) ground in Queenstown. This match promises to be an intriguing one as the President's XI has been known for its fighting spirit since its inclusion in the Inter County tournaments.
Berbice also possess players with national and test experience in captain Assad Fudadin and opening batsman Sewnarine Chattergoon. They will be supported by the likes of Richard Ramdeen and Gajanand Singh.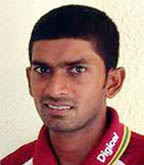 Berbice's bowling attack will be led by the quick Keon Joseph with Clinton Pestano, Gudakesh Motie-Kanhai and Shawn Pereira lending  support.
The President's XI will be led by left-handed all rounder Eugene La Fleur, and the skipper will have at his disposal a strong bowling attack, with Combined Campuses and Colleges pacer Gilford Moore chosen along with Test pacer Brandon Bess and the improving Joshua Wade.
The squad also includes spinners Raj Nannan, Steven Latcha, and Collis Butts and the exciting batting talent of Tagenarine Chanderpaul supported by Kevon Boodie, Elton Baker and former National and West Indies 'B' batsman Krishna Arjune.
Teams:-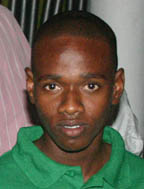 Berbice: Sewnarine Chattergoon, Richard Ramdeen, Shemron Hetmyer, Assad Fudadin (captain), Gajanand Singh, Jason Sinclair, Krisendat Ramoo, Eon Hooper, Jamal Khan, Delbert Hicks, Keon Joseph, Clinton Pestano, Gudakesh Motie and Shawn Pereira. Julian Cambridge (Manager), Julian Moore (Coach).
President's XI Inter-County Squad (50 overs and 4-day) Tagenarine Chanderpaul, Krishna Arjune, Kevon Boodie, Elton Baker, Jeetendra Sukdeo, Devon Clements, Anthony Bramble, Dexter Solomon, Eugene La Fleur(Captain), Raj Nannan, Stephen Latcha, Collis Butts, Brandon Bess, Gilford Moore and Joshua Wade. Dru Bahadur (Manager), Adrian Amsterdam (coach).
Demerara: Rajendra Chandrika, Ryan Ramdass, Shemroy Barrington, Chanderpaul Hemraj, Vishal Singh, Travis Dowlin, Zaheer Mohamed, Amir Khan, Joseph Perry, Paul Wintz, Kellon Carmichael, Andre Stoll, Robin Bacchus and Totaram Bishun. Shaun Massiah (manager) Orin Bailey (coach).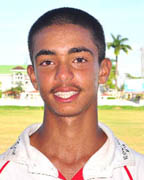 Essequibo: Kenzo Baksh, Mark Tyrell, Rayon Fredericks (captain), Dellon Heyliger, Jason Heyliger, Herrel Greene, Herry Greene, Anthony Adams, Ricardo Adams, Grayson Paul, Roopesh Motilall, Wayne Osborne, Mustapha Zaman and Vijai Surujpaul. Vibert Johnson (coach) Atto Christiani (manager).
All matches begin at 9:30 hrs. and teams play their second game tomorrow when Demerara plays the President's XI at Everest and Berbice plays Essequibo at DCC.
Comments

A resurgent Guyana Amazon Warriors side completed a comprehensive seven wickets victory over the out-of-sorts St Lucia Stars to cruise to their second consecutive home win in the Caribbean Premier League (CPL) at the Guyana National Stadium, Providence, last evening.

BARCELONA,  (Reuters) – Barcelona are suing Neymar for 8.5 million euros ($10.00 million) for breach of contract as they want him to return the bonus he was paid when he signed a new five-year deal just nine months before joining Paris St Germain, the Spanish club said yesterday.
(Reuters) – Cristiano Ronaldo will have to serve his five-match ban for pushing a referee after the Spanish sports court (TAD) rejected Real Madrid's appeal against the length of the suspension, Spanish media reported yesterday citing court officials.

A 90th+3 minute strike secured Western Tigers a 1-1 draw with Georgetown Football Club (GFC), when the Corona Beer Invitational Football Championship continued on Monday at the GFC ground, Bourda.

Despite concluding the CONCACAF u15 Boys Championship with only one victory from four matches, Guyana Football Federation (GFF) President Wayne Forde said, he is delighted with the team's overall performance.