PORT OF SPAIN, Trinidad, CMC – Barbados made light work of Leeward Islands, romping to an emphatic nine-wicket win to send an early warning in the 2013 edition of the Caribbean Twenty20 here yesterday.
They routed the lowly Leewards for a paltry 87 off 17.3 overs and then breezed to their target off just 8.2 overs at Queen's Park Oval, registering the first outright win of the tournament after rain forced a no-result in Sunday's curtain raiser.
The contest was reduced to 18 overs per side after wet conditions, resulting from all-day rain, delayed the start by an hour and 20 minutes.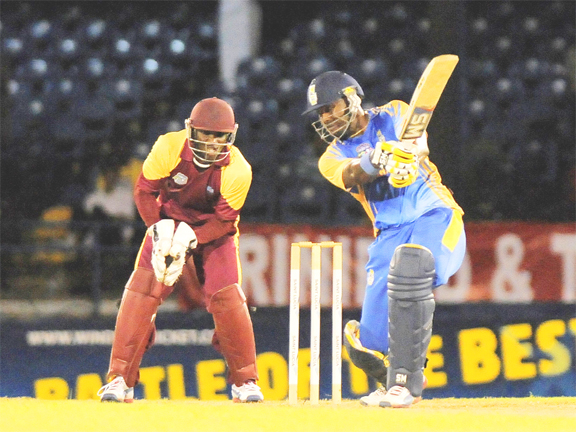 Opener Justin Brathwaite stroked a flamboyant 42 off a mere 16 balls on national debut while captain and West Indies pinch-hitter Dwayne Smith finished on 36 not out from 21 balls.
The pair put on an exhilarating 65 for the first wicket off just 27 balls, a partnership that left the Leewards shell-shocked and erased any hope they may have had of a come-from-behind win.
Earlier, only Derbyshire professional Chesney Hughes showed any commitment with a top score of 30, as the Leewards collapsed at the hands of West Indies fast bowler Tino Best who claimed four for 26.
The right-armer Best struck with the first ball of the innings when his Windies teammate Kieran Powell ill-advisedly pulled a short ball to Ashley Nurse in the deep.
After limping to 15 for one in the fifth over, the Leewards lost Javia Liburd for eight to a catch at fine leg off seamer Smith and things grew worse in the next over when captain Sylvester Joseph, in his first regional game in nearly four years, top-edged seamer Carlos Brathwaite for wicketkeeper Shane Dowrich to complete a fine running catch.
When 19-year-old Rahkeem Cornwall held out in the deep off off-spinner Nurse to leave the Leewards on 36 for four, Hughes came to their rescue with a brief cameo.
The left-hander faced just 23 balls and smashed four fours and two sixes, providing the only resistance to the Barbadian onslaught.
He cracked two successive leg-side boundaries off Carlos Brathwaite in the eighth over, the bowler's fourth, before twice clearing the ropes with Ryan Hinds in the left-arm spinner's only over which cost 13 runs.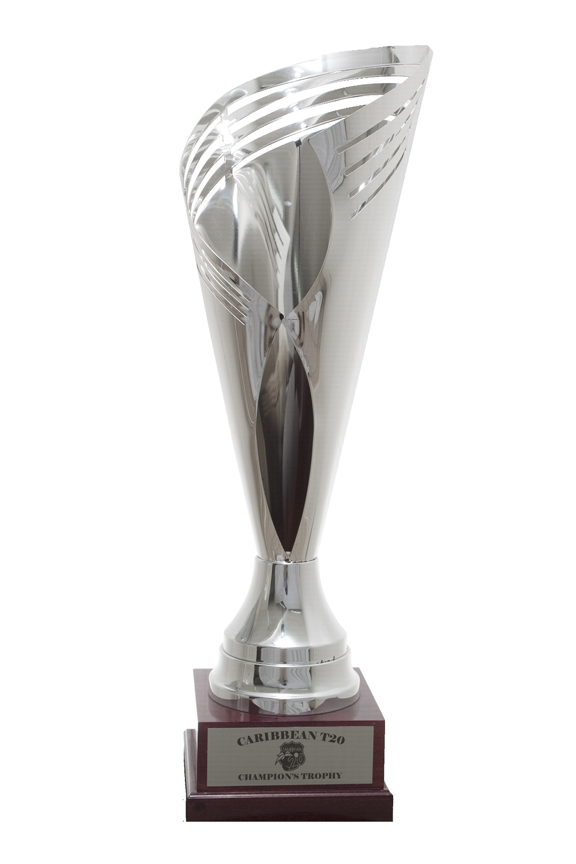 Hughes and Devon Thomas (7) put on 33 off 29 balls for the fifth wicket before both fell with the score on 69, sparking another collapse which saw the last six wickets crash for 18 runs, as Best and left-arm spinner Sulieman Benn (2-9) destroyed the innings.
The left-handed Justin Brathwaite then gave Barbados a flying start, pummelling two fours and two sixes off the second over of the innings sent down by seamer Kelbert Walters and which cost 22 runs.
Smith joined the fray in the very next over, clearing mid-wicket with leg-spinner Anthony Martin before hammering two leg-side boundaries in an over worth 14 runs.
Overall, Brathwaite counted three fours and four sixes while Smith tallied four fours and two sixes.
They ambushed Cornwall in his first over that went for 21 runs. Brathwaite carted the first two deliveries for sixes square on the onside before Smith lofted the final ball over mid-wicket for another maximum.
By the time the Leewards finally collared Brathwaite via a leg-side catch off off-spinner Justin Athanaze, Barbados were already in sight of an easy win.
Scoreboard
LEEWARD ISLANDS (Max: 18 overs)
K Powell c Nurse b Best                                             0
J Liburd c J Brathwaite b Smith                             8
R Cornwall c Carter b Nurse                                    7
*S Joseph c wkp Dowrich b C Brathwaite          3
C Hughes  b Benn                                                       34
+D Thomas c Brooks b Best                                   7
T Willett c Mayers b Best                                        5
J Hamilton c Benn b Best                                       4
J Athanaze lbw b Benn                                            0
K Walters not out                                                      7
A Martin run out                                                       1
Extras (b4, lb2, w4, nb1)                                    11
TOTAL (all out; 17.3 overs)                       87
Fall of wickets: 1-0 (Powell, 0.1 overs), 2-15 (Liburd, 4.2), 3-18 (Joseph, 5.5), 4-36 (Cornwall, 8.5), 5-69 (Hughes, 13.4), 6-69 (Thomas, 14.1), 7-75 (Willett, 14.5), 8-75 (Athanaze, 15.3), 9-84 (Hamilton, 16.5), 10-87 (Martin, 17.3)
Bowling: Best 4-0-26-4 (nb1), C Brathwaite 4-0-17-1 (w2), Smith 2.3-0-5-1 (w1), Nurse 2-0-11-1 (w1), Benn 4-1-9-2 (w1), Hinds 1-0-13-0.
BARBADOS (target: 88 runs from 18 overs)
*D Smith not out                                                                  36
J Brathwaite c Martin b Athanaze                                42
R Hinds not out                                                                    13
TOTAL (1 wkt; 8.2 overs)                                              91
Did not bat: S Brooks, J Carter, +S Dowrich, C Brathwaite, K Mayers, A Nurse, S Benn, T Best.
Fall of wickets: 1-65 (J Brathwaite, 4.3 overs).
Bowling: Martin 3-0-27-0, Walters 1-0-22-0, Cornwall 1-0-21-0, Athanaze 2.2-0-13-1, Willett 1-0-8-0.
Result: Barbados won by nine wickets.
Points: Barbados 4, Leewards 0.
Man-of-the-Match: Tino Best.
Toss: Leewards.
Umpires: Verdayne Smith, Joel Wilson; TV – Gregory Brathwaite.
Around the Web