In New York, a multi-ethnic melting pot of a city, like others in the United States such as San Francisco and Chicago, and around the world like London, there is a vibrant, heavily commercial community called Chinatown. In New York the major portion of the Chinese community is located in lower Manhattan centered around a busy thoroughfare called Canal Street. It is an area that is teeming with shoppers, tourists, and constantly jammed with snarled vehicular traffic. It is where you could find from watches to widgets, and from a pin to a pagoda. In Chinatown you could purchase a Rolex watch that is not a Rolex watch.
Is our former garden city Georgetown affectionately known overseas as GT cultivating its very own Chinatown? Maybe. Areas around Stabroek and Bourda markets, and Water Street, Robb Street, and Regent Street have begun to look eerily similar to so-called Chinatowns around the world. Around the Christmas holidays it appeared as though everyone was selling something on the congested sidewalks and even in the streets of Georgetown. And it seems like the catalyst for this pervasive enterprising effort – a veritable merchandise mayhem if you will – is the burgeoning Asian influence in the city with a distinctly Chinese flavor.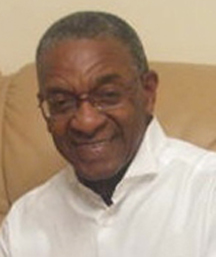 And this is not your parents' and grandparents' Sino-Guyanese business community like Kwang Hing's, and Yong Hing's, and Sue-A-Quan, and Chang-Yen in Georgetown, and Lim Kim at Mahaicony on the East Coast who spoke English with a heavy Chinese accent but knew your family and nurtured his own home-grown Guyanese children, at whose grocery store on a Sunday morning you would go around to the back to purchase perhaps a quarter of a pound of pigtails or two ounces of butter packaged in a piece of brown paper. Not to mention the Chins and the Lee's, and the Choo Kangs, and  J.C. Luck and family who founded Central High School and educated generations of Guyanese professionals.
What is distinctly different about this new influx is that they are solely about the business of developing business. It is always good to see the entrepreneurial spirit flourish in a community. However, one would like to see less chaos and somewhat more organization and management, even rigid enforcement with regard to quality control in terms of the products and proper vendor licensing, and better sanitation relative to the environment. One of the other significant changes that has consumed the city is the proliferation of motor vehicles which compete with pedestrians for the very same road space in Georgetown as there was maybe 100 years ago.
It makes for a situation that places additional responsibility on the pedestrian to navigate roadways where there are no sidewalks and inadequate traffic signs and regulators. And evidently with the advent of thousands of new vehicles with their sophisticated sound systems, come the elevation of the noise levels in the city to several decibels higher than normal. And it would have been nice to see the city's Zoo and Botanical Gardens as well as the playing fields and infrastructure around the city in better shape.
A nation blessed with such unique flora and fauna ought to flaunt its repertoire in a state of the art animal friendly zoological park if only to complement its viable eco-tourism product. We must always without exception care for those precious acres of real estate with which we have been blessed.
But it is heartening to see in a new year and a new season in this emerging new environment, amidst all of the attendant shenanigans, politics and legal wranglings, a new and improved Guyana cricket team complete with a fresh resplendent uniform and a new attitude take center stage with an exciting opening last ball victory against Combined Campuses and Colleges in the Caribbean T20 tournament Monday night.
With improved out cricket, more focused batting and bowling with Chanderpaul, Sarwan, Permaul and company in control, Guyana could be a pleasant surprise in the tournament. And so despite the changing personality of our fair city and country, sports – particularly football and cricket,  in spite of their battles with FIFA and the ICC, remain the positive underpinning of our ever-changing society.
Around the Web