Now that the impasse between the Guyana Football Federation (GFF) and the Georgetown Football Association has been resolved  following the visit of a high powered CONCACAF and FIFA delegation the Georgetown Football Association (GFA) said it will immediately begin the process of reconciliation as they attempt to bring the various affiliated clubs under its umbrella.
Swapping the courtroom for the playing surface, the association said it will continue to chart its course in an attempt to foster growth and development in what was once a very contentious but stagnated arena.
In an exclusive interview with Stabroek Sport, GFA president Vernon Burnett stated that the organization will be writing to Alpha United, Pele and Western Tigers football club regarding their imminent return under the entity's umbrella.
"Letters will be dispatched to the affiliated Georgetown teams that were under the Guyana Football Federation (GFF) during the recent impasse in the hope that we can bring them back into the fold," said Burnett.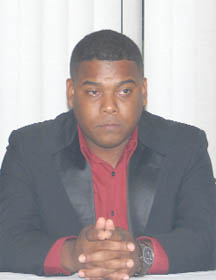 "This is an obvious step in the resolution process and with our Annual General Meeting just on the horizon we expect them to be a part of this event," he added.
"This is a new beginning and in the spirit of moving forward, we will be turning the page on this most unfortunate of events and starting with a clean slate," The GFA boss said.
Queried on the future of the annual GFA/Banks Beer tournament and asked if reservations will be made for the tournament dates to be moved, Burnett stated that it was the intention of the organization to make the Banks tournament a staple on the calendar of the association.
"It is not the intention of the GFA to have the Banks tournament eliminated. Our intentions are to make the tournament the principal and primary event on our calendar of scheduled affairs. We will act in the best interest of football as we always do and in terms of any reservations or contingencies in regards to moving the tournament to another date, that will have to be thoroughly discussed before such an important decision is ratified."
Inquired on the possibility that teams from the rival Kashif and Shanghai football tournament might want to compete in their flagship event, Burnett stated that the GFA was always open to expansion and is willing to take the tournament to the next level.
"Now that things are regularized, we are more than willing to build on the magnitude of the event. If other associations have concrete interest in being a component of this grand initiative, the door is always open. The time of the invitational tournaments has passed. What I would like to witness is for the other associations to have similar competitions and then we can have the best teams from the various affiliates competing in a super tournament."
Around the Web