The Bangladesh Cricket Board has accelerated its hunt for the next head coach even before the January 25 deadline for receiving applications, with the former West Indies captain Carl Hooper in the mix. The BCB is looking to fill the position before the tour of Sri Lanka in March.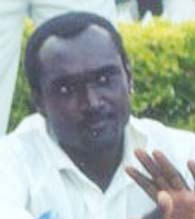 "We have sent out an advertisement seeking a coach and that (deadline) ends on January 25, but we are also looking elsewhere," Jalal Yunus, the BCB media committee chairman, told ESPNcricinfo. "We know that Carl Hooper is interested in taking the job."
After retiring from international cricket in 2003, Hooper hasn't had a major international coaching job. Two years ago, he was the batting coach of the Sagicor High Performance Centre in Barbados.
The former Australia fast bowler Craig McDermott is also vying for the position. "Mark Greatbatch (former New Zealand batsman), who had applied when we last looked for a coach, is still interested, as is Craig McDermott," Yunus said.
McDermott is currently Ireland's bowling coach and was understood to have been shortlisted for the role of Somerset coach that was eventually taken by Dave Nosworthy.
McDermott had also served as Australia's bowling coach before quitting last May. ESPNcricinfo understands that Mick Newell, Nottinghamshire's director of cricket, remains interested in an international coaching position if the terms are appropriate.
He had earlier pulled out of the race after initially showing interest when Bangladesh was looking to replace Stuart Law last year.
Following Richard Pybus' resignation in October, Shane Jurgensen, the bowling coach, took over as the interim coach during the home series against West Indies, Bangladesh's last international assignment. Yunus said that if the BCB cannot find a suitable replacement ahead of the Sri Lanka tour, they will ask Jurgensen to continue. (Cricinfo)
Comments
Colts secured wins over Kobras and Plaisance Guardians in the Open and U-23 Divisions, respectively, when the Georgetown Amateur Basketball Association (GABA) League Championship continued on Sunday, at the Burnham Court, at Carmichael and Middle streets.

LONDON, (Reuters) – The gradual decline of West Indian cricket is hardly a new phenomenon but the latest capitulation of a once-dominant test match power has brought genuine expressions of sadness throughout the sport.

LONDON, CMC – The fallout from West Indies' humbling innings defeat to England in the opening Test weekend has continued with several of the Caribbean players slumping in the latest International Cricket Council rankings.
Upper Demerara Football Association (UDFA) and Essequibo/Pomeroon Football Association secured easy wins when the UDFA GT Beer Inter-Association Championship continued on Sunday, at the Mackenzie Sports Club ground, Linden, UDFA downed East Coast Football Association 3-1.

(Reuters) – England's Stuart Broad wants to play in the home Ashes series against Australia in 2019, the paceman has said after passing Ian Botham to take second place on the country's all-time list of test wicket-takers.