Suspended President of the Guyana Football Federation (GFF) Colin Klass will be eligible to run for office at the end of his 26-month suspension says Jeffrey Webb, president of the Confederation of North, Central America and the Caribbean (CONCACAF).
Klass's suspension should end in October.
Webb, in an invited comment after last Friday's press conference at the Le Meridien Pegasus Hotel after the team of CONCACAF and FIFA officials had resolved the impasse between the GFF and the Georgetown Football Association (GFA) said Klass will not be eligible to run for office in April as he will still be under suspension.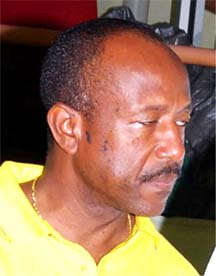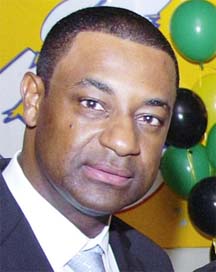 "Really, elections should have taken place over two years ago and as such he will not be able to put himself in this new executive as he is suspended. The GFF has been using staggered elections with one set of officials elected one year and the remaining positions the following year but Webb said at this year's elections all the positions will be contested.
The GFF will have its elections on April 15.
Klass was suspended for his part in the bribery scandal which saw Jack Warner, former FIFA vice president resigning his post and Mohamed bin Hammam being banned for life.
Klass was president of the GFF for 22 years and it was under his watch that both the GFA and the Upper Demerara Football Association (UDFA) had their voting rights taken away which contributed to the impasses.
Comments

MOUNT MAUNGANUI, New Zealand, CMC – West Indies Under-19s' title defence ended in shambles with a heavy 76-run defeat to South Africa Under-19s, but controversy accompanied their disappointing exit from the ICC Youth World Cup here Wednesday.

NEW DELHI, India, CMC Superstar Chris Gayle headlines several top-tier West Indies players who will join over 1 000 players in the highly anticipated Indian Premier League auction scheduled for month end.

BELFAST, Ireland, CMC Two-time former 50-overs champions West Indies maybe the highest seeded side in the ICC World Cup qualifiers but they hold no terrors for minnows Ireland.

With only one day remaining for the registration process of the Guinness Greatest of the Streets West Demerara/East Bank Demerara zone, approximately 24 teams have submitted their participation forms for the qualifying stages.

Coach of the already crowned champions of the 2017/18 edition of Cricket West Indies Regional four-day first-class championships, Esaun Crandon, has suggested that there will be little tinkering to the squad set to take on the Trinidad and Tobago Red Force in their final round match, which begins at the Guyana National Stadium tomorrow.