ADELAIDE, Australia,  CMC-Former West Indies cricket captain Carl Hooper says he has no interest in becoming the next head coach of the Bangladesh cricket team.
Hooper was reacting to claims by the Bangladesh Cricket Board (BCB) media committee chairman Jalal Yunus that he was one of those interested in taking up the offer.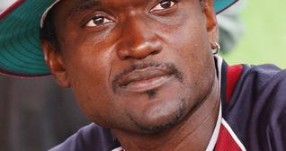 However, Hooper, who coaches Woodville Peckers in the South Australian Cricket Association (SACA) says those claims are inaccurate and that the  statement should be retracted.
"I was asked if I was interested, said I wasn't and that was the last I heard of it," Hooper explained.
"I was hoping Bangladesh would retract what they have apparently said that I was 'interested in the job'. I have not applied and I am not interested. I am happy at Woodville."
The cricket website ESPNcricinfo has reported that Hooper's agent had contacted the BCB.
However, Hooper said he would rather be interested in other options, especially because he would always put his family first in such matters.
"I know there are a few things that might come up in South Australia or the Caribbean. My kids are settled here so I want to stay here if I can," said the West Indies legend.
"There's a lot of stuff in the air with SACA [South Australia Cricket Association] and the clubs. I always put my family first. That is why the Bangladesh thing is so far-fetched."
Comments

PORT OF SPAIN, Trinidad, CMC – Trinidad and Tobago's Prime Minister Dr Keith Rowley has warned that West Indies could face relegation from the top tier of international cricket if the regional game continues in its current state of crisis.
NEW DELHI, (Reuters) – Royal Challengers Bangalore learnt the hard way that star power does not always guarantee success after succumbing to the lowest ever score in the Indian Premier League (IPL) in Sunday's match against the Kolkata Knight Riders.
COLOMBO, (Reuters) – A fit-again Angelo Mathews will lead Sri Lanka in June's Champions Trophy in England and Wales, the cricket board announced yesterday, unveiling a 15-member squad which also includes maverick paceman Lasith Malinga.
CAPE TOWN, (Reuters) – Former South Africa bowler Lonwabo Tsotsobe has been charged with match fixing and has been suspended immediately after a lengthy investigation, Cricket South Africa said yesterday.

PORT OF SPAIN, Trinidad, CMC – Colin Munro smashed a sensational maiden Twenty20 hundred but it proved in vain as Guyana Amazon Warriors produced an audacious run chase to shock Trinbago Knight Riders by six wickets here Saturday night.