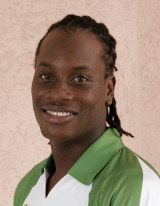 GROS ISLET, St Lucia,  CMC – Guyana held off Windward Islands to win a nerve-jangling encounter off the last ball and force their way into Saturday's playoff final of the Caribbean Twenty20.
In pursuit of what should have been a simple target of 118, Guyana started well but lost their way despite a top score of 39 from opener Derwin Christian, and were left needing 12 runs from the last over at the Beausejour Cricket Stadium here late Friday night.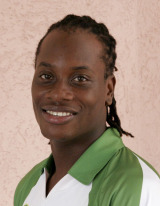 Johnson Charles, entrusted with the final over but only his second of the entire tournament, beat Royston Crandon with the first delivery but then sent down two wides with his unpractised medium pace to give Guyana breathing space.
Crandon shifted the momentum when he put the second legitimate delivery over long on for six and then gathered a couple to deep cover, to reduce the target to two runs from three deliveries.
There was another twist, however, as the right-hander then skied a full toss to Liam Sebastien at cover to depart for 11 and leave the game evenly poised.
Steven Jacobs scampered a single off the fifth delivery before captain Veerasammy Permaul desperately scrambled a leg bye off the final ball of the game, to see Guyana to yet another dramatic victory in the tournament.
They will now face Jamaica for a place in Sunday's final against heavy favourites Trinidad and Tobago.
No such drama seemed likely when the Windwards stuttered to a disappointing 117 for seven, after they were sent in.
Keddy Lesporis top scored with 26 off 21 balls while captain Darren Sammy (18) and Andre Fletcher (16) got starts but failed to capitalise.
They were undone by the excellent Jacobs who captured two for 12 with his uncomplicated off-spin while fast bowler Ronsford Beaton (2-25) and West Indies leg-spinner Devendra Bishoo (2-26) supported with two wickets apiece.
They found themselves in early trouble, losing two wickets with just two runs on the board after both openers Charles and Miles Bascome fell to Jacobs without scoring.
Fletcher and Devon Smith (10) tried to rebuild by adding 25 for the third wicket but the partnership soaked up 32 balls. The left-handed Smith perished when he misread a Bishoo googly and was bowled in the eighth over and Fletcher followed soon afterward when he skied a catch to Jacobs in the deep off Beaton in the 11th over.
Lesporis then partnered with Sammy to stitch up the innings with a 37-run fifth wicket partnership. Lesporis struck two sixes – straight hits off the spinners – while Sammy's knock was run-a-ball and included a four and a contemptuous pull for six off Beaton.
Lesporis's dismissal, run out attempting a second run, triggered a slide where the Windwards lost three wickets for one run off five balls, and the innings limped its way into harbour.
Guyana were off to a sound start, reaching 23 without loss after three overs, with Christian pummelling three boundaries off the third over send down by Sammy.
Overall, the right-hander faced 41 and struck five fours, dominating the opening stand with veteran left-hander Shiv Chanderpaul, who scored eight before retiring hurt in the eighth over at 39 without loss.
Ramnaresh Sarwan entered the fray but appeared out of sorts, and the next three overs yielded just ten runs as pressure begun to build on Guyana.
Desperate to break the shackles, the right-hander pulled left-arm spinner Garey Mathurin (2-20) to Lesporis at deep mid-wicket to end his 15-ball dither over seven, at 54 for one in the 12th over.
Guyana then wobbled as the Windwards scented an opening, losing Christian and Narsingh Deonarine (3) in the space of 12 deliveries with just nine runs added.
Leon Johnson then scored a precious 23 from 14 balls with one four and a six, posting an invaluable 38 off 23 balls for the fourth wicket with Chris Barnwell who made 17.
The partnership swung the pendulum back Guyana's way but Sammy snared a low return catch to remove Johnson in the 18th over, to keep the Windwards in the contest.
Entering the last two overs needing 16, Guyana lost Barnwell slashing to deep cover in an over from left-arm seamer Delorn Johnson that cost just four runs.
All that hard work was undone, however, when Charles failed to hold his nerves in a tantalizing last over.
WINDWARDS
J Charles c & b Jacobs 0
M Bascombe c Beaton b Jacobs 0
A Fletcher c Jacobs b Beaton 16
D Smith b Bishoo 10
K Lesporis run out 26
*D Sammy c Jacobs b Beaton 18
+L James b Bishoo 0
L Sebastien not out 15
S Shillingford not out 17
Extras (lb5, w9, nb1) 15
TOTAL (7 wkts, 20 overs) 117
Did not bat: D Johnson, G Mathurin.
Fall of wickets: 1-0 (Charles, 1 over), 2-2 (Bascombe, 2.4), 3-27 (Smith, 8), 4-46 (Fletcher, 10.2), 5-83 (Lesporis, 15.2), 6-84 (James, 15.4), 7-84 (Sammy, 16.1)
Bowling: Jacobs 4-1-12-2 (w1), Barnwell 4-0-24-0 (w2), Crandon 2-0-14-0 (w1), Bishoo 4-0-26-2, Permaul 2-0-11-0 (w3), Beaton 4-0-25-2 (w2, nb1)
GUYANA
+D Christian run out 39
S Chanderpaul ret. hurt 8
R Sarwan c Lesporis b Mathurin 7
N Deonarine c Charles b Mathurin 3
C Barnwell c Lesporis b Johnson 17
L Johnson c & b Sammy 23
R Crandon c Sebastien b Charles 11
S Jacobs not out 3
*V Permaul not out 0
Extras ((lb2, w5) 7
TOTAL (6 wkts, 20 overs) 118
Fall of wickets: 1-54 (Sarwan, 11.5 overs), 2-59 (Christian, 12.5), 3-63 (Deonarine, 13.5), 4-101 (Johnson, 17.4), 5-103 (Barnwell, 18.3), 6-116 (Crandon, 19.4)
Bowling: Sammy 4-0-23-1, Mathurin 4-0-20-2 (w1), Shillingford 4-0-19-0, Johnson 4-0-24-1, Sebastien 3-0-19-0, Charles 1-0-11-1 (w2)
Result: Guyana won by four wickets.
Points: Guyana 4, Windwards 0.
Man-of-the-Match: Steven Jacobs.
Toss: Guyana.
Umpires: Gregory Brathwaite, Patrick Gustard; TV – Nandkumar Shivsankar.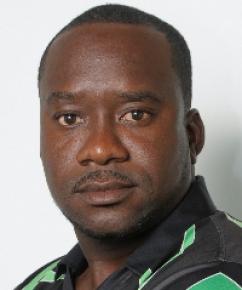 Around the Web