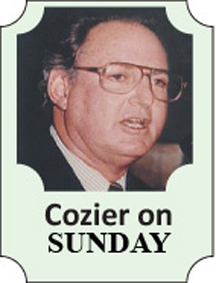 Clyde Butts and his selection panel had a couple of contrasting dilemmas to resolve last week as they sorted out the West Indies squad for the five One-Day Internationals and one Twenty20 in Australia next month.
They had to find a replacement batsman for Marlon Samuels, a linchpin at No.3 or 4 since the transformation inspired by his two year suspension for alleged dealings with an Indian bookie, as well as decide which of the encouraging group of tall, early-20s fast bowlers now coming to the fore to include or, put another way, to leave at home.
One was as tricky as the other. In the end, they went back to the experienced Ramnaresh Sarwan after his 18 troubled months on the outside, and retained the 21-year-old, 6-feet, 7-inches Jason Holder who they first picked late last year for the ODIs in Bangladesh.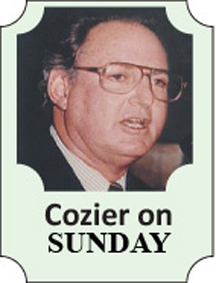 Since the heady days when Clive Lloyd could constitute his attack with any four of Andy Roberts, Michael Holding, Joel Garner, Colin Croft, Wayne Daniel and Sylvester Clarke, intimidating giants all, later to be followed by four other towering six-footers, Courtney Walsh, Patrick Patterson, Curtly Ambrose and Ian Bishop there has been a yearning for bowlers of similar pace and height.
Several were tried – Merv Dillon, Marlon Black, Cameron Cuffy, Tony Gray, Nixon McLean, Reon King, Franklyn Rose, Jermaine Lawson –but none fit the bill. Lawson was the most fearsome but only through an illegal action that eventually ended his career.
As is proved by Malcolm Marshall, the great exponent of each way swing at pace, and the most recent standard bearer, Kemar Roach, both of medium build, along with many others over the years, size is not all that matters in fast bowling. But it can be an advantage, especially on the trampoline pitches of Australia.
Five candidates standing over six feet have come forward over the past couple of seasons. Another from the Under-19 World Cup team is an exciting prospect.
Holder, the youngest and tallest, has the grounding of the West Indies Under-19s (he was among the leading bowlers in the youth World Cup in New Zealand in 2010) and the 'A' team before his promotion to the senior team in Bangladesh. Although not express, he clearly added a few kph to his pace in the current regional T20.
The quickest of the lot, and not many centimetres shorter Holder, is Shannon Gabriel, 24. The powerful Trinidadian made his Test debut against England at Lord's last May when he had four wickets before a back injury put him out of cricket for more than a year.
He is fit again and, with an evident tweaking of his action, was sending them down at a serious lick in the T20s, even on the slow surface at the Queen's Park Oval.
As left-armers, Delorn Johnson, 24, a 6-4 Vincentian, and Sheldon Cottrell, a strong Jamaican Defence Force soldier aged 23, benefit from the different angle they present, if their point of delivery needs some attention.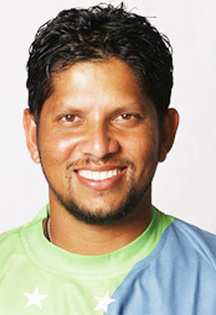 Johnson had an outstanding series against India 'A' in the Caribbean last June, with 17 wickets at an average of 13.29 in the three four-day matches; Cottrell was a consistent performer with the High Performance Centre in Bangladesh last September.
Carlos Brathwaite, 24, is another fastish, rather than outright fast, lanky bowler who has already attracted the selectors favour for the Bangladesh tour of 2011 when he had one match. And as shrewd a judge as Ian Bishop likes the looks of the youth World Cup graduate Ronsford Beaton, the 20-year-old Montserrat-born Guyanese, as one for the not too distant future.
The coming couple of months are significant tests for them all – Holder in Australia and, on his return, in the regional first-class tournament that will also be the showcase for the others.
It is a vital time for Sarwan as well.
As the selectors stuck to their stated policy that Shivnarine Chanderpaul, at 38, does not fit into their plans for building for the 2015 World Cup, in spite of his record, unwavering form and fitness, Sarwan appeared the obvious choice.
His ODI stats are similar to Chanderpaul's (173 ODIs, 5644 runs, average 43.41) and there was a lack of other realistic contenders, tried and untried, at a time when the batting cupboard is barer than Old Mother Hubbard's.  Yet other factors would have been taken into account.
Australia has never been good to him. In eight Tests and three ODIs on three previous tours, he has managed just two scores over 50, the highest 62.
More to the point is the form and the state of mind he carries there now. They made a definite case for giving him time to refind his grove in the regional first-class tournament rather than throw him into the deep end against strong Australian bowling in home conditions.
In the current regional T20, he has been unrecognisable as the classy, confident player he is at his best. He scraped together 37 runs in the six matches in the preliminary round, with a high of 14 against the Leewards.
It is not far-fetched to assume that he is yet to get over his exclusion from the team since July 2011, the board's withholding of his central contract on the grounds of fitness and his awkward relationship with the West Indies' coaching staff and administrators in Guyana.
He spoke last May of the "very negative stuff" that the coach had said about him; he was so badly hurt "mentally and emotionally" he did not leave his house for up to three days. He joined the English county, Leicestershire, where he said he was relaxed and content and for whom he has signed an extension of his contract.
When he made it plain that he wouldn't join the West Indies touring team in England if called on, the signals were that his days as an international cricketer were over.
Now he is "happy to be back" and "really looking forward to this tour".
He can expect a hot reception from the Australians, as much with the ball on their lively pitches as with their barbed commentary on his recent history. It will be a test of his resilience.
Samuels has set the example of what can be achieved in the second coming. Now that he is absent, Sarwan has his turn.
Around the Web