Newly elected president of the Athletics Association of Guyana (AAG), Aubrey Hutson and his executive will be aiming to implement changes in the association in order for local athletes to be more competitive on the world stage.
During an interview with Hutson, who was elected president of the association when he defeated former president, Colin Boyce by six votes to three at the AAG's annual general meeting on Sunday, he outlined steps that will have to be implemented for local athletes to climb to the next level.
"Throughout the years of representing Running Braves I have always been concerned about the lack of projection for junior and upcoming athletes," said the former president of Running Brave Athletic Club yesterday.
"Projection in terms of what the AAG is doing to achieve over a period of time.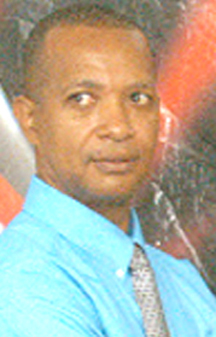 "Without those goals in mind we were just basically running off meets and preparing athletes without specific goals in mind of what they were trying to achieve in a specific time frame. That is what I am going to change almost immediately because I will be meeting with coaches of clubs almost immediately for us to sit down and map out an approach to training and development with the hope of our athletes being true Olympians in years to come."
The 48-year old Hutson who stated that his presidency ….