In appreciation of the birth anniversary of Commissioner of Police Leroy Brummell, the Guyana Police Force will be staging a grand 10/10 male and female Inter-Division softball cricket competitions next month.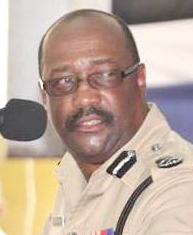 The event will be held on February 10 beginning from 10am at the Police Sports Club ground, Eve Leary, according to a press release.
A dominoes competition with lucrative cash prizes will also be held on the day.
Teams are invited to participate in the dominoes competition which will see the winning team receiving $100,000 and a trophy. The runners-up will receive $60,000 and a trophy with the sums of 40,000, and 20,000 along with trophies going to the next two teams.
There will also be a MVP award of $10,000 and a trophy.
Entrance fee is $10,000 per team and interested teams can contact telephone numbers 22-55402 or 601-0869 for further information.
Comments

BASSETERRE, St Kitts, CMC – Batsman Emmanuel Stewart returned from West Indies Under-19 duty to immediately stamp his authority, as he steered Windward Islands to a convincing seven-wicket victory over Jamaica in the opening round of the Regional Under-19 one-day championship here yesterday.

(ESPNCRICINFO) For the first 37 overs of the game, St Lucia Stars were ahead and cruising.

The Guyana Amazon Warriors yesterday visited the St. John's Bosco Boys Orphanage at Ben Profitt Drive, Plaisance, East Coast Demerara.

LONDON, CMC – Head coach Stuart Law has praised the character of Test captain Jason Holder and says he could be an effective leader over the next decade in West Indies cricket.

LONDON,  CMC – Team manager, Joel Garner, has warned pundits to write off West Indies "at their own peril" as the Caribbean side gear up for the opening Test of the three-match series against England starting tomorrow.