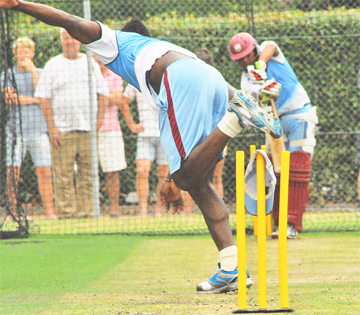 Chairman of the Interim Management Committee (IMC) on Cricket, Clive Lloyd has said that the elections held by the Guyana Cricket Board (GCB) on Sunday were illegal.
The GCB on Sunday elected a new executive headed by Drubahadur to manage the affairs of the sport in Guyana.
"The Minister has said exactly that. There is an injunction  and they know that it is an illegal election so we have to wait and see what the government will do and what the courts will do also. It is a situation where there is an injunction they cannot hold an election."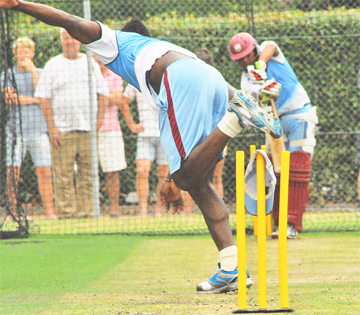 Lloyd was referring to Minister of Legal Affairs and current Attorney General Anil Nandlall who in an invited comment following Sunday's elections stated:"I don't wish to express a view on the legality of these elections, as both elections are already the subject of court proceedings."
According to Lloyd the entire situation was very embarrassing.
"These guys are now supported and backed by the WICB (West Indies Cricket Board) and that is another problem that we have to deal with."
Asked about the adoption of amendments to the constitution which was done on Sunday, the IMC Chairman laughingly said, "It is not a board, it's an illegal situation. How can they adopt a constitution when elections should not have been held? The government has something drafted in parliament and they have ruled on that."
Lloyd said there needs to be a level playing field where everybody knows what the constitution is when parliament passes it.
"Its' legal, transparent and everything is above board. So I think that is how it should be for all sports. You know everything that is happening; they are transparent and books are audited and then it is up to the people to vote for who they want."
He explained that no one person should direct who persons should give their vote to as all the clubs need to be a part of the selection process of the new executive, not a hand full of clubs.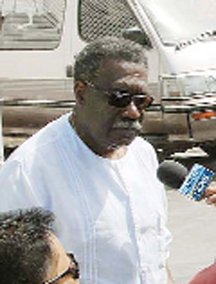 Lloyd said, "All the cricketing bodies who can vote should be able to vote and make it a better selection."
The former West Indies Captain went on to say that he does not believe that the government wants to run the sport but that, "the government wants a body of people who can be trusted to run cricket in a proper manner."
Nandlall had also pointed out like Lloyd that only two of the four constitutional members of the DCB had voted on Sunday with the East Coast Cricket Board and the Georgetown Cricket Association not participating.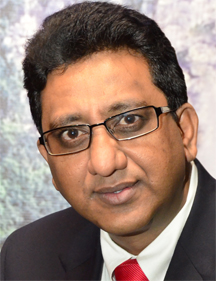 "One faction of the Demerara Cricket Board obtained an injunction last week restraining certain persons from proceeding to hold elections for the Demerara Cricket Board. So in short you have the Chief Justice ruling in 2011, the Chief Justice injunction in February of 2012; you have the Chief Justice clarification in December; you have the consultations with the parliamentary process which is still ongoing, you have an injunction granted by another judge last week, all of these are being ignored, disregarded and tossed aside by a group of persons who are determined to take control of cricket administration in Guyana. Unfortunately they are being aided and abetted by the WICB."
Nandlall said the government's sole objective is to create a structure which is legal and which will ensure transparency and accountability in the administration of cricket in Guyana.
Comments

Guyana Jaguars yesterday completed a resounding innings and 81 runs victory over the Trinidad and Tobago Red Force on the final day of the Cricket West Indies (CWI) regional four-day first-class season at the Guyana National Stadium, Providence.

Winners of the seventh annual Trophy Stall doubles championships received their prizes last Friday at the grand Guyana Tennis Association 2017 annual Awards Ceremony.

There were no surprises as two-time Olympian Winston George and Natrena Hooper were named the Senior Male and Female Athletes-of-the-Year for 2017.

The ascension of Dexter 'De Kid' Marques in the world flyweight ranks continued on Saturday night at the Cliff Anderson Sports Hall.

By Noelle Smith World ranked tennis player Sachia Vickery was Friday honoured by the Guyana Tennis Association (GTA) and showed her appreciation by giving back to the GTA and a  bevy of young players through a donation of tennis equipment.