The electoral congress of the Guyana Football Federation (GFF) that is scheduled to be held in April is a step in the right direction for Guyanese football, says former national captain Chris Nurse.
"Firstly it's fantastic we will see elections in April which gives an opportunity for change which is what the players were requesting. This is good and positive for football progression in Guyana and until that change arrives, I cannot imagine much has changed in the minds of the players. Money is still owed at the point of writing this and there has been no correspondence with the team from the executive committee," said Nurse via email,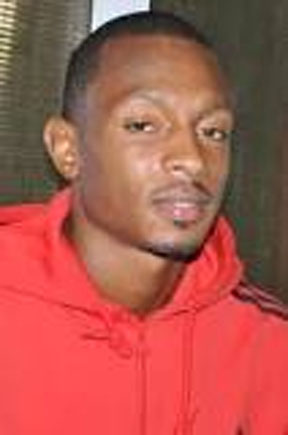 The midfielder was giving his views on the recent developments that occurred when a team from the International Federation of Football Associations (FIFA) and the Confederation of North, Central American and Caribbean Association Football (CONCACAF) intervened in the dispute between the Guyana Football Federation (GFF) and the Georgetown Football Federation (GFA) which had threatened the future of the sport.
"February 6 is the next FIFA fixture date and they didn't bother to try to find a solution nor arrange a fixture, continuing in their ways of old. Having changed the Mexico home fixture for financial gain, the least you would have imagined them doing was arranging a home fixture at the nearest game date at a reduce cost to the public to at least try to make amends to some of the disgruntled loyal fans, but I guess not," said Nurse.
Questioned with regards to the head coaching vacancy that exists and who he feels would be the best option to take the team forward, the combative 'box to box' hard man stated that this issue is outside his scope of expertise but added that he would wish that a suitable qualified replacement is installed.
"The recruitment process for the coaching vacancy is beyond my criteria as this is a very serious matter and must be treated with civility and importance. All that I will say is that I hope they hire someone with the necessary experience and merited FIFA qualifications to hold such an office.
"Hopefully we have a Guyanese coach with those credentials or the federation has been proactive in sending coaches to gain the relevant A-license qualification that is recommended by FIFA for head international team coaches.
"Experience as a player does not necessarily translate into competent coaching practices and ideologies. Coaching courses are critical to the vision of success within modern football and we need to look for a coach with equal qualification and experience than Jamaal Shabazz or better," he opined.
Comments

Guyana Amazon Warriors left a packed house heartbroken after folding to the Jamaican Tallawahs by two runs in a thrilling final over, as they began their home leg of this year's Caribbean Premier league (CPL) with a school boyish display, last evening at the Guyana National Stadium, Providence.

DUBAI, England, CMC – Reigning champions West Indies Under-19s will be part of history, when they kick off their title defence of the ICC Youth World Cup (YWC) against hosts New Zealand Under-19s.

Guyana ended their Group-F campaign in the CONCACAF Boys U15 Championship on a winning note, edging St.

BIRMINGHAM, England, CMC – A day that started brightly ended in typical uncertainty for West Indies, after Alastair Cook and Joe Root plundered hundreds to give England an early hold on the historic first Test on Thursday.
BASSETERRE, St. Kitts, CMC – A strong all-round performance from Javeor Royal propelled Jamaica Under-19s to a four-wicket victory over ICC Americas Under-19s in the Regional One-day youth tournament on Thursday.