Attorney General Anil Nandlall yesterday said he was awaiting a date from the High Court on when proceedings will start in the contempt of court motion filed against several officials purporting to be the executive of the Guyana Cricket Board (GCB).
Nandlall, when reached for a comment via telephone yesterday, said the motion was filed even before elections were held to election a new body to manage the affairs of cricket in Guyana.
Meanwhile, Sport Minister Dr. Frank Anthony, when approached for a comment on the situation described the elections as unfortunate.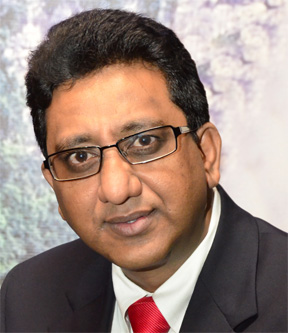 "The persons who participated in the elections would have been one part of the Demerara Board and the Essequibo Board. So what you have is an election where the constituents should have been three county boards, you basically had one and a half participating. Because of that I think the process itself would have been flawed, you did not have full participation, which is one aspect. But the second aspect is that there are two injunctions in place that prevents the members from going ahead with such an election," Dr. Anthony told Stabroek Sport.
He said since the violation some action will be taken and that action, he said, commenced with the filing of contempt of court action by the Attorney General.
"So if you had a flawed process and you did not have proper representation and so forth then I think the elections outcome would obviously be skewed. And what is unfortunate is that you have persons purporting to represent the WICB (West Indies Cricket Board) overseeing the elections and I understand they made pronouncements too. Now if you had a flawed process and you did not have full participation then it brings into question the credibility of the elections and I think that is something that the WIBC cannot treat lightly," said Dr. Anthony.
Similar actions two years ago he said is what is responsible for where the situation is today.
"Among the members they were contesting the elections, saying that the process was fraudulent, we have now gone to another elections and it is worse now because they were injuncted from having it and they went against the Court's order and have it with less people, so obviously something is wrong there," he posited.
Three weeks ago, despite two injunctions in place, elections were held to select a new executive to manage the affairs of cricket in Guyana. The subsequent results saw Drubadhur being elected president and Anand Sanasie Secretary of the Guyana Cricket Board. The previous president of the GCB Ramsey Ali resigned sometime last year and did not seek re-election.
Comments

BIRMINGHAM, England, CMC – Inexperienced West Indies will hope to silence their many detractors when they clash with a dominant England in the historic day/night opening Test at Edgbaston here today, in what is likely to be their sternest challenge in recent times.

World Youth silver medalist, Daniel Williams along with CARIFTA Games gold getter Chantoba Bright and South American Junior silver medallist Joanna Archer will spearhead Guyana's 26-member Track and Field team during the Inter Guiana Games (IGG) in Suriname next weekend.

The Guyana Amazon Warriors will play their first home game of the 2017 edition of the Caribbean Premier League (CPL) against the Jamaican Tallawahs this evening at 6:00 pm at the Guyana National Stadium, Providence.

(Reuters) – Serena Williams aims to defend her Australian Open title next year, the American saying the rapid return to action would only give her around three months to prepare after giving birth to her first child.

Guyana got off to a fabulous start yesterday, by winning three matches when play began in the team events at NLA XXV Senior Caribbean Squash Championships in Kingstown, St.