Minister of Culture, Youth and Sports, Dr. Frank Anthony said on Friday that contrary to what is being said, the National Sports Policy is already in operation.
Speaking to Stabroek Sport at the Athletic Track, Leonora, where he was present for the contract signing with BK International for works to the facility, Dr. Anthony said that the Sport Policy was completed in 2010 with a projected start in 2011 but was already being utilized.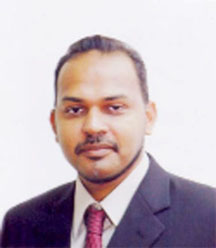 "If you go back to the Sport Policy there five goals and in each of those goals we had set sub goals, a strategic approach on what we were going to be doing.
"We have set out what are the objectives that we wanted to achieve and the timeline. There were things that were explicated for 2011, 2012, 2013, 2014 and 2015. The things that we have set out for 2011 and 2012 we have already completed those," Dr Anthony explained.
"We have a policy that we have been implementing and this was a policy that all the stakeholders came together. We finalized and we have been working on that. So to say that the policy is not being implemented means that something is wrong and they have not been following what has been happening. All these things that we are doing, construction of facilities and so on are part of the policy," he explained.
According to Dr. Anthony, a section of the policy speaks of building infrastructure capacity.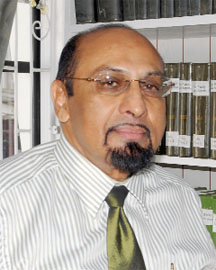 "There is another section that talks about coaches coming to Guyana and we have done that with the Cubans coming in and other people coming in and providing coaching for us. In the policy it talks about setting up a Sports Institute, we have said that we will start with creating a Research Institute and then grow into that institute. So a lot of the projects you see unfolding are coming out of that policy. So we have not deviated from the policy, we are using the policy and are implementing the strategies that were outlined in there," he explained.
Dr. Anthony has promised to make a copy of the policy available to this publication sometime next week.
President of the Guyana Olympic Association (GOA) K. A Juman-Yassain had recently voiced his displeasure over the non-implementation of the Sport Policy.
Comments

BASSETERRE, St Kitts, CMC – Batsman Emmanuel Stewart returned from West Indies Under-19 duty to immediately stamp his authority, as he steered Windward Islands to a convincing seven-wicket victory over Jamaica in the opening round of the Regional Under-19 one-day championship here yesterday.

(ESPNCRICINFO) For the first 37 overs of the game, St Lucia Stars were ahead and cruising.

The Guyana Amazon Warriors yesterday visited the St. John's Bosco Boys Orphanage at Ben Profitt Drive, Plaisance, East Coast Demerara.

LONDON, CMC – Head coach Stuart Law has praised the character of Test captain Jason Holder and says he could be an effective leader over the next decade in West Indies cricket.

LONDON,  CMC – Team manager, Joel Garner, has warned pundits to write off West Indies "at their own peril" as the Caribbean side gear up for the opening Test of the three-match series against England starting tomorrow.