By Cosmo Hamilton
It is the end of the day's play. The sun has westered in repose. The shadows have lengthened. Bails have been removed and the stumps have been uprooted. The players are headed to the pavilion. Play will continue on another day, at another venue, on a higher plain, on a smoother plot of ground, adjudicated by a fairer arbiter for one of Guyana's favorite sons. The illustrious Aubrey Bishop, OR.,CCH has passed with typical quiet dignity from time to eternity.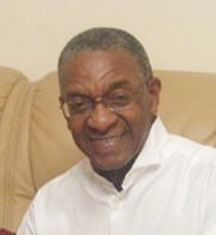 And judging from the current contentious state of play and the distasteful discourse surrounding cricket in Guyana – a game that he loved and one in which he represented his beloved British Guiana in 1952, the passing of QC old boy, cricketer, soccer half back, half-mile track athlete, hockey player, FIFA referee, lawyer, Chief Justice, Chancellor of the Judiciary, University of Guyana professor  Bishop, might well mark the end of an era – a time when administration of sports was always transparent, a time when the word 'cricket' conveyed the connotation of propriety.
He was blessed with congenital athleticism, a considerably high intellectual quotient, humility and an engaging personality that endeared him to just about anyone that he met. And it was my good fortune to have met this unassuming barrister as a club mate at the British Guiana Cricket Club (BGCC) and now defunct Guyana Sports Club (GSC) in the mid-sixties after his return from England. He was well regarded at the club and held in high esteem by promising players like Leon Stewart, Cornelius, Reds Murray and others who would listen to his counsel intently.
Professor Bishop would have been sickened by the malaise that in recent times has afflicted sports that, apart from Law, had been so embedded in his DNA in particular cricket and soccer. In retrospect this iconic jurist was ideally suited to arbitrate the on-going dispute between the Guyana Government on the one side and the Guyana Cricket Board and the West Indies Cricket Board on the other. With his gifted counsel recognized far beyond the borders of Guyana there is little doubt in the minds of many that the issue would have been resolved amicably.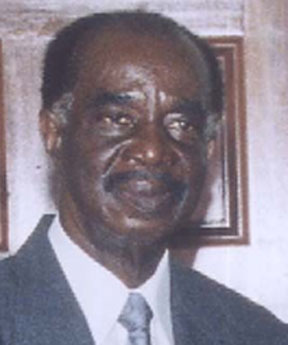 But that is yet conjecture. What is certain is that with his passing, a massive cedar has fallen in the forest of time and left a cavernous void that must be painfully endured well beyond his loving family, friends and colleagues, but by a grateful nation. Those enlightened patriots who in their wisdom saw fit to reward this proud son of Guyana with two of the nation's highest honors for his extraordinary service should now preserve his legacy by naming the faculty of law at the University of Guyana – the Aubrey Bishop School of Law.
In the bitter end, words that I composed upon the demise of my beloved father 22 years ago are most appropriate now for someone he admired and whom I have long revered …
"And we said it would never happen again, yet here we are showering a one so great with bouquets and a favorite song when he could not smell the flowers, or hear the sweet refrain. Great counsel, we are guilty; but in our defense we smother you with retrospective reverence only because in life you shied away from adulation and praise in those heady days.
You simply did what you considered a duty for your fellowman and your beloved country. Now as we sit here in silent judgment even as we mourn, the resonant verdict is that you have done well in your sojourn." After a long and productive day, you have earned your rest. Fare thee well dear friend, rest in eternal peace.
Comments

BIRMINGHAM, England, CMC – Inexperienced West Indies will hope to silence their many detractors when they clash with a dominant England in the historic day/night opening Test at Edgbaston here today, in what is likely to be their sternest challenge in recent times.

World Youth silver medalist, Daniel Williams along with CARIFTA Games gold getter Chantoba Bright and South American Junior silver medallist Joanna Archer will spearhead Guyana's 26-member Track and Field team during the Inter Guiana Games (IGG) in Suriname next weekend.

The Guyana Amazon Warriors will play their first home game of the 2017 edition of the Caribbean Premier League (CPL) against the Jamaican Tallawahs this evening at 6:00 pm at the Guyana National Stadium, Providence.

(Reuters) – Serena Williams aims to defend her Australian Open title next year, the American saying the rapid return to action would only give her around three months to prepare after giving birth to her first child.

Guyana got off to a fabulous start yesterday, by winning three matches when play began in the team events at NLA XXV Senior Caribbean Squash Championships in Kingstown, St.