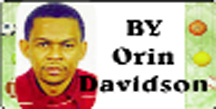 The door has been left wide open for Guyana to consolidate its sovereign right to world class junior athlete Kadecia Baird.
As World Junior Championship girls' 400 metres runner up, embarks on her indoor campaign this year, the New York-based Baird, said she is open to continue representing Guyana this year, beginning with the Junior Carifta Games.
Speaking exclusively to Stabroek News after leading her team Medgar Evers Preparatory School to an impressive sweep of two High School category relay victories at the prestigious Millrose Games on Saturday in New York, Baird indicated she wants to make her Olympic Games debut in 2016 – but was non-committal on the country she would represent.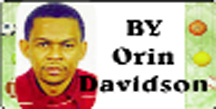 Currently one of the most acclaimed juniors in the United States, following her epic performance representing Guyana at the World Junior Championships last year, where she clocked the fifth fastest time by any U.S. high school runner, Baird will be hot property by the time the outdoor season begins this year. And it goes without saying she will be heavily courted to represent the United States for the 2016 Games to be hosted by neighbours Brazil.
"Right now I don't know what I will do then, but it will be nice to run at the Carifta Games this year," Baird stated. Pressed on her plans for international competition for the rest of the year, Baird said she will compete in whatever events Guyana will participate in.
As a result, the ball is now in the Athletics Association of Guyana (AAG) court to make full use of this golden opportunity and begin grooming Baird as a permanent Guyana representative.
Seventeen-year-old Baird rose from obscurity in 2012 by setting a Guyana and Caribbean junior record for the girls' Under-20 400 metres with a blazing run to finish second to American champion Ashley Spencer, in 51.04 seconds in Spain.
She recovered from an injury early at the beginning of the current indoor season to spearhead Medgar Evers to victory in the PSAL  (High Schools) girls' 4×400 metres and Eastern Schools 4x200m events at Millrose, where legendary long distance  World Champion  Bernard Lagat set a meet record in the men's two-mile race, at the Armory Indoor arena.
The triumphant Medgar Evers quartet also included Baird's fellow Guyanese Brenessa Thompson who had an outstanding debut at the games, carting off three gold medals in the process.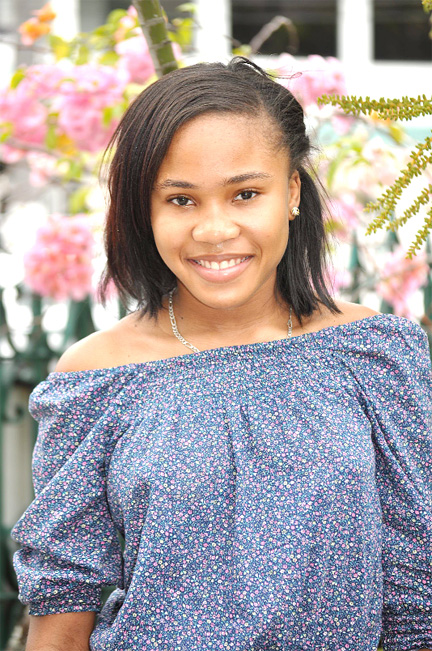 In addition to the two relay golds, Thompson sped to victory in the girls' High School 55 metres event, clocking 7.15 seconds to equal her personal best.
Thompson, daughter of former national sprinter Brennon Thompson, is enjoying only her second year of competition in the United States, after migrating early in 2012, and is making a big impact at Medgar Evers.
She beat Kimberley Bailey of Taft Educational Campus into second place in the 55m, with the second place finisher recording 7.18s
In the 4×400 clash, Baird sprinted around the track, recording 53.18s in her split, which opened a nine-metre lead for Medgar Evers.
Janai Cameron anchored the race to the finish line for a new meet record of three minutes 47.29 seconds.
Paige Thompson-Charles had started and Brenessa Thompson did the second leg.
The said quartet beat the field by close to 100 metres in the Eastern High School girl's 4x200m event, winning in 1:38.44
There were no individual 400m events in Baird's category at Millrose but at the New Balance Games, Baird set a meet record in the 300m junior girl's event, three weeks ago.
Medgar Evers coach Shaun Dietz lauded the performances of his team, stating that Baird would be the best in the country by the end of this year.
"She is a unique athlete with extremely long legs with a short torso, which gives her an advantage," Dietz explained.
"Kadecia came from Guyana with 60s personal best, she needed lots of strength training and as a result her times have improved dramatically now.
"We are working to make her more aggressive in races, which would make her the best in the country in no time," he said.
The also coach pointed out that had Baird ran an aggressive race in Spain she would've clocked around 50s plus
Dietz also sees a bright future for Thompson who he says has raw natural power.
"The girls inspired me today me after my grandmother died recently," he stated.
Around the Web