Roberts backs Lloyd, says Hunte must go
Former West Indies speed merchant Andy Roberts is throwing his support behind his former captain Clive Lloyd for the post of president of the West Indies Cricket Board (WICB).
The WICB directors will meet on March 21 to elect a new president.
Incumbent Julien Hunte, his vice-president Dave Cameron and Lloyd are challenging for the post, described as one of the most prestigious in the Caribbean.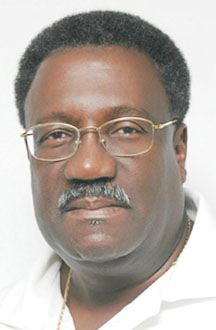 In an exclusive interview on Tuesday, Roberts sent down some searing bouncers, saying the current administrators know nothing about cricket development or how to manage the affairs of West Indies cricket.
"They have not played at the highest level and they have not gone through the process from the grassroots level to understand what is required," the former West Indies outstanding pacer stated.
Roberts said someone like Lloyd or even T&T's Deryck Murray should lead the body.
"Either would be a great choice because they have leadership qualities and played the game from grassroots."
Roberts said he would like to see Lloyd take charge at the upcoming election.
"I am fully in support of Lloyd. The Caribbean must do the right thing and put this man at the helm of our cricket. To have a man of his calibre will be good for West Indies cricket.
We have been suffering too long because the people at the top do not care about the game.
They care about their own needs. Clive is not a man like that; he has always looked after the people around him and has always done what was best for cricket."
Roberts noted that Lloyd created the best sporting team in the world.
"This must say something about the gentleman. He has that ability to get people to play to their strengths and delegates from this position. Clive played cricket from the bottom to the top and was a success. You need a man like this to run your cricket.
A man who knows what it takes to bring success.
Look at what the Australians are doing.
They have gone back to John Inverarity, a man who stopped playing even before I went to Australia in the 1970s, to assist their team. They are now on their way back."
He suggested that Australia were moving in that direction it was successful.
"The reason they have done this is because these guys played the sport and were successful.
They know what it takes to be successful and hence they are being utilised. Regardless of how much money you spend on development, batting and bowling techniques remain the same and this is why you can go back to the men who were successful.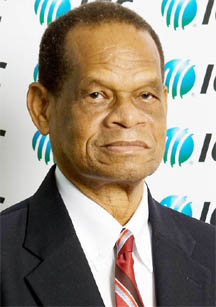 These guys know what success is. They have tasted it and they know the route to success. We need to get our guys who were successful back in the mix in order to get back on top."
The Antiguan disputed a claim made by the WICB that they have a number of former players involved in the current set up. "I would like them to show me those figures and to show me who is doing what."
The former regional selector ended by saying that he has made it clear to everyone that he is willing to serve and to give back to the game but he is hardly ever used.
"I have made it clear to all that I am here to serve, but somehow I am hardly ever used.
If Clive gets in and wants me to perform any role then I would be most willing to assist. Our cricket is deteriorating rapidly and it is time we do something to address this problem.
We need to put people who know about cricket to run cricket. It is time for Hunte to go and people don't like me to say it as it is, but I never tow the line, I call it as I see it.
I am no yes man and I am in full support of Clive Lloyd as president of the WICB."
(Trinidad Guardian)