Playing in his first tournament at the Georgetown Club's squash facility, newcomer Michael Ramroop defeated last year's category F winner John Phang on the opening night of the Guyana Squash Association (GSA) and Toucan Industries' Kool Aid Junior Skill Level tournament last night.
Ramroop, who is one of the players trained at the National Racquet Centre managed to defeat Phang in straight games 11/6, 11/6, 11/4. Ramroop played aggressively, hitting strong drives in the back court to finish points on those occasions when he did not win the points outright from  his serve.
Ramroop is placed in category D along with Dennis Gomes who is also from the after school programme at the National Racquet Centre under the tutorage of Level Four Elite squash coach Carl Ince. Two other players from the after school programme, Jael and Neil Ramnauth will be competing in category E today.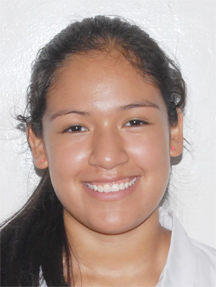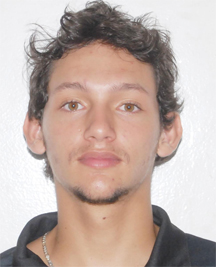 Four-time Caribbean junior champion Victoria Arjoon suffered a tough straight game loss to Steven Xavier in her first tournament back. Arjoon, who is a student at St George's in Kingston Rhode Island, returned to Guyana last week on her school's spring break.
Alexander Cheeks completed a stunning win against 2013 Bounty Farm Handicap category A champion Rebecca Low in a thrilling Category C encounter. After losing the first game 11/6, Cheeks outworked Low and played quality shots to win the second, third and the fifth games to sink Low.
An even more remarkable come from behind effort was exhibited by the much improved Islam twin, Anthony Islam. Islam managed to pull his game together and serve efficiently to erase a two-game deficit and defeat Sarah Lewis in five games 5/11, 4/11, 11/5, 11/6, 11/13. His brother Daniel Islam defeated Savannah Mendes convincingly 11/1, 11/4, 11/3. The tournament has some 40 registered players and is expected to conclude on Sunday.
Category A
Mary Fung-A-Fat def Benjamin Mekdeci 4/11, 11/5, 11/9, 7/11, 3/11
Steven Xavier defeated Victoria Arjoon 11/2, 11/3, 11/4
Nyron Joseph defeated Ashley deGroot 11/4, 11/3, 11/5
Category B
Akeila Wiltshire defeated Taylor Fernandes 11/6, 11/9, 11/5
Pablio Mundini defeated Avinash Odit 11/7, 11/6, 11/2
Alec Melville defeated Larissa Wiltshire 11/8, 11/7, 11/6
Category C
Shomari Wiltshire defeated Kristina Cheeks 11/0, 11/0
Alexander Cheeks defeated Rebecca Low 11/6, 9/11, 9/11, 11/9, 3/11
Matthew Phang defeated Mahendra Khusial 11/7, 11/5, 11/5
Category D
Michael Ramroop defeated John Phang 11/6, 11/6, 11/4
Daniel Islam defeated Savannah Mendes 11/1, 11/4, 11/3
Anthony Islam defeated Sarah Lewis 5/11, 4/11, 11/5, 11/6, 11/13
Category E  
Maya Collins defeated Gianni Carpenter 11/5, 11/7
Makeda Harding defeated Dominic Collins 9/11, 11/3, 5/11, 11/6
Kelly Ann Latchman defeated Lucas Jonas 11/7, 11/4, 11/8
Category F
Gareth DaSilva defeated Demetrius De Abreu 11/3, 11/7
Madison Fernandes defeated Michael Alphonso 11/8, 11/5
Around the Web