Guyana's rifle shooters have intensified their preparation for the visit here of the Great Britain Team later this month and the defence of their West Indies Fullbore Shooting championships billed for next month in Barbados.
The local shooters have been training every weekend for the past two months as they gear up to host the Great Britain team from April 29th at the Timehri Rifle ranges.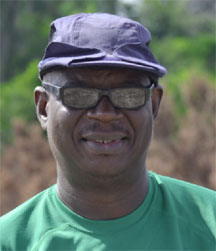 Today, there will be a Recorded Shoot over 300, 500 and 600 yard ranges as the local marksmen fine-tune training  starting at 10:00 hours.
The National shooting championships will fire off next Sunday and continue the following weekend with the shooters battling over the 300, 500, 600, 900 and 1000 yards ranges.
The shooters currently in training are defending Caribbean champion Lennox Braithwaite, Ransford Goodluck, Ryan Sampson, Dylan Fields, Richard Fields, Claude Duguid, Dane Blair, Everard Nelson, Lt. Col. Terrance Stuart, Charles Dean and ACP retired Paul Slowe.
National captain Mahendra Persaud has been sidelined due to an injury but is expected to resume training shortly.
Several United States-based players are also expected to join the Guyana contingent in Barbados.
The British shooters are due in Guyana on April 28 for a series of matches against the Guyanese at the Timehri ranges.
]The two teams will then travel to Barbados for the West Indies Fullbore championships and the Australia Cup to be hosted by the Barbadians.
Guyana are the regional shooting champions having won both the long and short ranges titles at home last year October.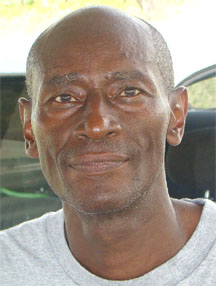 Apart from Guyana, the regional tournament will attract Antigua/ Barbuda, Barbados, Bermuda, Jamaica and Trinidad and Tobago.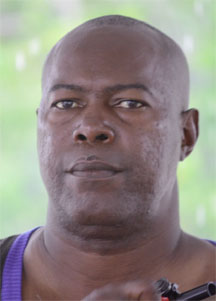 Several members of the Guyana team are likely to be included in  the West Indies team to compete in the at Australia Cup International Tournament to be held simultaneously in Barbados next month with the British, Canada, United States competing in the prestigious tournament to be hosted for the first time in the Caribbean.
Guyanese Paul Slowe has already been named captain of the West Indies team for the International tournament.
Around the Web