-biggest test to date says Braithwaite; Dover,"we will play a good game"
The grand finale of the annual Mayor's Cup football tourney takes place  tonight at the Georgetown Football Club (GFC) ground Bourda with what promises to be a mouth-watering match between Georgetown side Alpha United and West Demerara outfit Slingerz FC.
The final is set to commence at 21:00hrs.
Slingerz FC coach Gordon Brathwaite said yesterday:"It is our biggest test to date. They are the number one team in the country which has been around for years. We are not even three months old but it's a great honor to play them because they are a big team, with more pedigree and experience than us. It's like David versus Goliath with them, they have all the household names, my team is young but we will be going for the win."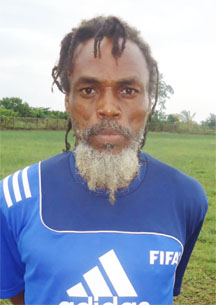 Confident following their recent semi-final victory over the dogged Guyana Defence Force (GDF) by a 2-1 score line, Slingerz will look to their talismanic captain Dwain Jacobs for continued inspiration when the opening whistle sounds.
Improving with every encounter, the boys from 'west side' will depend on the likes of Quason Mc Auley, Joshua Browne and the Joseph brothers Tichard and Pierre to lend ample support to their captain if victory is to be achieved when regulation time elapses.
Possessing a roster littered with     talented personnel, Alpha, led by their feared foursome inclusive of tournament leading marksman with five goals Anthony "Awo" Abrams, Gregory "Jackie Chan" Richardson, Andrew Murray Jr. and Dwight Peters, will try to solidify their status as the nation's leading club when the festivities begin.
Alpha United tactician Wayne "Wiggy" Dover also weighed in on the approaching encounter stating:"I am confident of an exciting game and we will play a good game of football as we go for the result to become champions. They are a very good team who possess balance, very fit and seems to start developing cohesion. They have chalked up wins against Georgetown opponents and we will deal with whatever situation that arises. Football is played on the pitch and I anticipate a very tactical contest."
The expected third place fixture between the GDF and Den Amstel Porknockers has been cancelled with GDF being automatically awarded the third place spot owing to the controversy that surrounded the Den Amstel unit and their refusal to continue playing in the semi-final encounter with Alpha United on Thursday.
Tournament Coordinator Lennox Arthur in an invited comment stated:"They have been disqualified for refusing to play so they will be no third place game with the army being awarded the third place prize."
Two exhibition games have been scheduled prior to the finals. The first game at 18:00hrs will see New Amsterdam United opposing GFC followed by Riddim Squad tackling third place finishers GDF at 19:30hrs.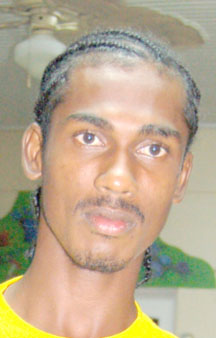 The winning team will receive one million dollars while the losing finalist will receive five hundred thousand dollars. Third place awardees GDF will collect three hundred thousand dollars whilst no fourth place prize money will be given out due to the aforementioned disqualification of Den Amstel.
Tournament winners will also each receive hampers from Ricks and Sari's Agro Industries Limited. The tournament's Most Value Player (MVP) will receive a prize from Giftland Office Max while the leading scorer of the tourney will receive a microwave and mattress from Keishar's Gift Shoppe and A.H and L Kissoon's respectively.
Sponsors of this annual tournament include Two Brothers, MACORP, Guyana Beverage INC. among others.
Around the Web