Two West Indies female players will be in action today when the inaugural
Digital Technology/`Chow Pow' 10/10 Challenge Series continues at the Uitvlugt Community Development Centre ground.
Shemaine Campbell will lead 4R Lioness when they oppose Regal Champs while another West Indian player June Ogle will play for Trophy Stall Angels against Mike's Wellwoman.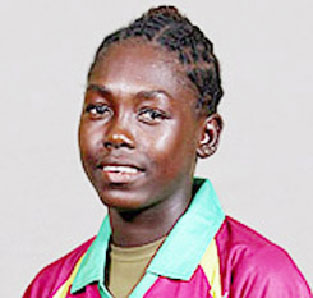 In the male competition Recharge XI dubbed the 'upset team' due to their knack of winning from positions that usually don't favor them, will square off new East Coast Champs Superstar XI. Both teams have scores to settle and as such this match will be more of a grudge match.
The most anticipated game of the day however, will be the battle of the West side rivals, Speedboat and Wolfs Warriors.
The Warriors have trounced every team that they have faced in the competition so far making them a crowd favorite. However, Speedboat, with all-rounder Safraaz Esau who has been in great form and is dubbed the best softball player in the country in their lineup, the Warriors will have a tough battle on their hands.
At stake is one million dollars in cash and prizes and bragging rights which includes the crown of being the first Digital Technology/`Chow Pow' 10/10 champions.
The first match bowls off at 10:30hrs.
Around the Web